Israel Breached Iran Airspace In Suspected Strike Practice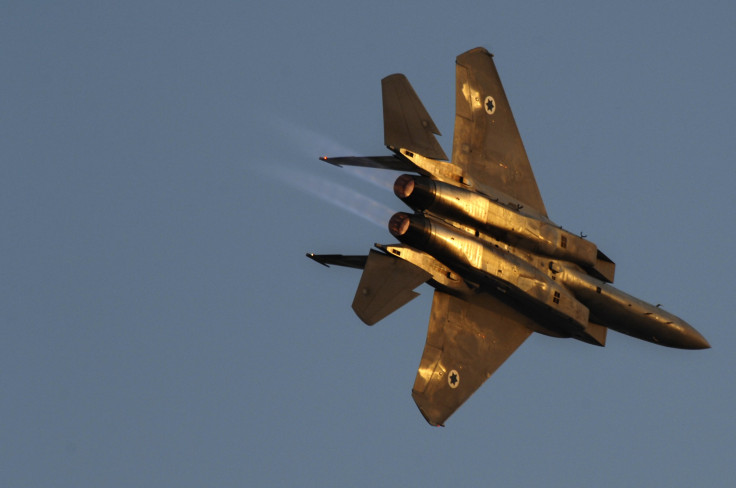 Israel reportedly conducted a secret mission into Iranian airspace in 2012, and the United States believed the act to be a practice attempt to bomb nuclear enrichment facilities. The probe into Iranian airspace was conducted as the U.S. concealed talks with Iran over its nuclear capacities from Israel, according to the Wall Street Journal.
The Journal's report describes the increasingly tense relationship between U.S. President Barack Obama's and Israeli Prime Minister Benjamin Netanyahu. As the U.S. pursued nuclear talks with Iran in secret, the Israelis seemed more and more eager to attack the Iranians.
The relationship between Obama and Netanyahu seemed to deteriorate quickly in 2009, once they both took office. Republicans in the U.S. Congress reportedly told Netanyahu that Obama was pro-Arab. The White House was later clued in to that kind of talk.
As tensions mounted, the Obama administration decided to start spying more and more on Israeli communications, mostly because the administration feared that Israel was planning an attack that would sabotage the talks with Iran. Through that monitoring, it was discovered that Israel had sent planes into Iran in 2012.
Uranium Enrichment Facilities by Country | FindTheData
Iran's supreme leader, Ayatollah Ali Khamenei, recently endorsed the nuclear agreement that was signed by Iran and six world powers, including the U.S., in July. In doing so, he said any future sanctions on his country would make the deal void. Iran agreed, in the deal, to limit nuclear enrichment and allow inspections in exchange for the lifting of heavy economic sanctions imposed by Western powers.
The nuclear agreement's viability on the U.S. side was secured in September when Senate Democrats blocked a resolution that would have rejected it. Senate Republicans failed to muster the 60 votes necessary to file cloture on filibusters tying up bills to block the deal.
© Copyright IBTimes 2023. All rights reserved.