'It' Remake May Have Found Demon Clown In Will Poulter; Everything You Need To Know About The New Pennywise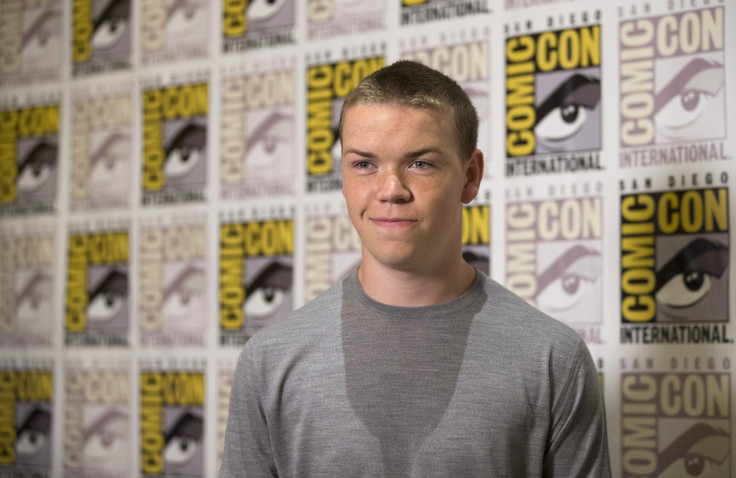 It's time to get scared of clowns once again now that New Line and "True Detective" director, Cary Fukunaga, are reportedly one step closer to finding their new demonic clown. Actor Will Poulter is said to be in final negotiations to play Pennywise in the remake of Stephen King's horror classic, "It."
The last man to play the demonic clown was Tim Curry in the 1990 TV miniseries, which many mistake for a movie. The story began as a novel by King. In "It," a group of outcast kids are forced to battle a shape shifting evil in the water tunnels under their town. Several years later, with no recollection of the incident, they're drawn back as adults to take on Pennywise all over again. King's original book was so dense at about 900 plus pages that a movie was never thought possible. To fix this issue, The Holywood Reporter notes that Fukunaga's remake will be split into two parts. The first will focus on the story of the children and the second will focus on their return as adults.
Poulter, if cast, would appear as Pennywise in both movies. According to Variety, the studio originally wanted to go with an older actor to play the role, but sources say the director was blown away by the 22-year-old actor's audition. Poulter had his breakout role in the 2013 Jason Sudeikis and Jennifer Aniston comedy "We Are The Millers." While a comedy doesn't necessarily qualify him to play a child-murdering clown, it is his work in the upcoming film 'The Revenant" that put him on the radar. In it, he plays one of the robbers that leaves Leonardo DiCaprio's character for dead after he is mauled by a bear in the wilderness. Subsequent roles for Poulter include a stint in "The Maze Runner" and "The Chronicles of Narnia: The Voyage of the Dawn Treader."
With the Tim Curry TV miniseries so beloved in the horror genre, it would seem that Fukunaga, who penned the screenplay with Chase Palmer, is treading on hallowed ground. The famed director revealed that he will take on the behemoth story with as much reverence to the original novel and miniseries as possible. However, he's hinted that he has high hopes of giving the film a new look that people haven't seen before.
Despite "It" fans weary of a remake ruining the original, if the new Pennywise is able to capture half of the creepiness of Curry in the clip below, both films will likely be a smashing success.
© Copyright IBTimes 2023. All rights reserved.