Italian Cruise-Ship Disaster: Costa Concordia Captain Tests Negative for Alcohol and Drugs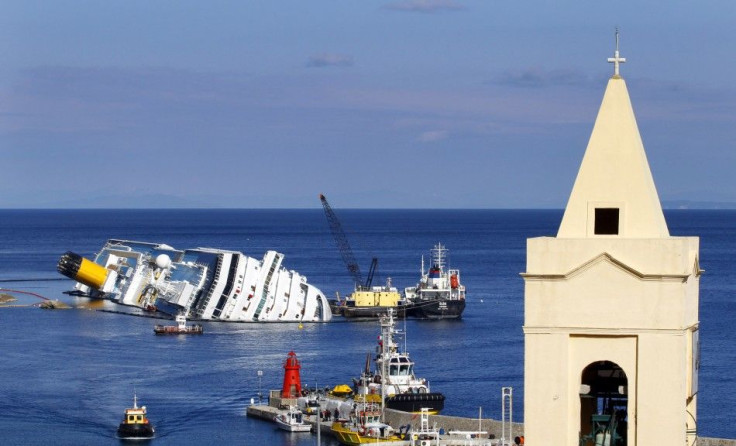 The captain of the cruise ship that ran aground off the Italian coast last month has tested negative for drug and alcohol abuse, his attorneys and a consumers' body said -- although the consumer group representing passengers said the findings were unreliable.
The tests were carried out on Francesco Schettino when he was arrested on charges of multiple manslaughter after steering the 114,000-tonne Costa Concordia onto rocks off the island of Giglio on Jan. 13, in a disaster that killed at least 17 people.
The results showed Schettino had consumed neither alcohol nor drugs, according to details of the tests released by consumers' association Codacons, which has presented a class-action suit against the ship's owners.
Codacons, whose own experts were present at the tests, said the results were unreliable as they had also failed to show signs of tranquilizers that Schettino himself had said he was taking before the accident.
The tests also showed unexplained traces of cocaine on Schettino's hair.
However, they did not find any signs of breakdown products of cocaine inside Schettino's hair follicles -- the products that would usually show up inside the hair of someone who had actually used cocaine.
Schettino's lawyer, Bruno Leporatti, criticized Codacons for commenting on tests that had still not been made public, but said the scientific outcome was indisputable. The results of the test were negative, both regarding drug abuse and alcohol abuse, he said.
The scientist in charge of the tests, Marcello Chiarotti, told Italian news agency ANSA that the tests had given clear and certain results that he would hand to the prosecutors.
Asked about the traces of cocaine, Chiarotti said there had been a marginal problem which did not remotely undermine the results of the analysis.
(Reporting by Gavin Jones; Editing by Andrew Heavens)
© Copyright Thomson Reuters 2023. All rights reserved.