Ivana Trump Doesn't Think Michael Jackson Molested Children: 'Never Believed The Accusations'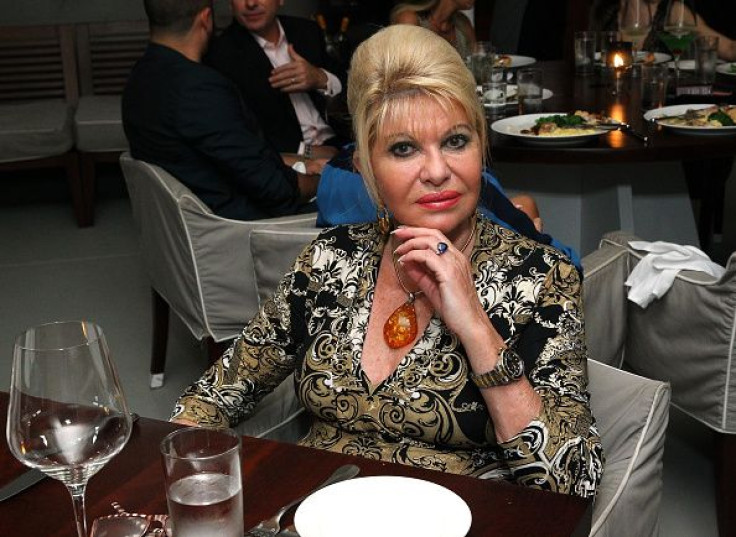 Ivana Trump recently talked about her children's relationship with the late Michael Jackson in her memoir, "Raising Trump."
According to the mom-of-three, she warned her kids to stay away from people who might just be using or manipulating them. But Trump said that she felt comfortable with her kids spending time with the award-winning singer. At that time, Jackson still lived in the Trump Tower, and he would have regular play dates with Ivanka, Eric and Donald Jr.
"He'd stop by and chat with Donald and me for twenty minutes, and then he'd go up to the kids' floor to hang out with them for hours and hours. They'd watch MTV, play Mario Brothers or Tetris, and build Trump Tower in Legos… Michael was a 30-year-old kid. He could relate to Ivanka and the boys better than to us," she wrote.
Trump said that she never believed any of the accusations that claimed Jackson molested children when he was still alive. In 2005, he was acquitted of child molestation charges following a four-month trial, according to People.
According to Trump, she or her kids' nannies will always be around whenever Jackson would pay them a visit. "My read on him was asexual. He was a child himself in a man's body, tender, sweet and gentle… There's no way he could have hurt anyone," she said.
In 2013, four years after Jackson's death, choreographer Wade Robson claimed that he was molested by the singer. A close friend of Robson told E! News at that time, "Wade used to tell me that Michael would ask to have baths with him. It was weird… He didn't seem to question it, neither would we, it was just what he would say. It sounded strange, but we never delved further."
Three years later, Robson also filed negligence claims against the two companies owned by Jackson. In the court filings obtained by the same publication, it was revealed that Robson endured 10 years of abuse. "The thinly-veiled, covert second purpose of these businesses was to operate as a child sexual abuse operation, specifically designed to locate, attract, lure and seduce child sexual abuse victims," it read.
© Copyright IBTimes 2023. All rights reserved.