Ivanka Trump Is America's Most Powerful Jewish Woman, Says CNN, And Twitter Explodes With Alternatives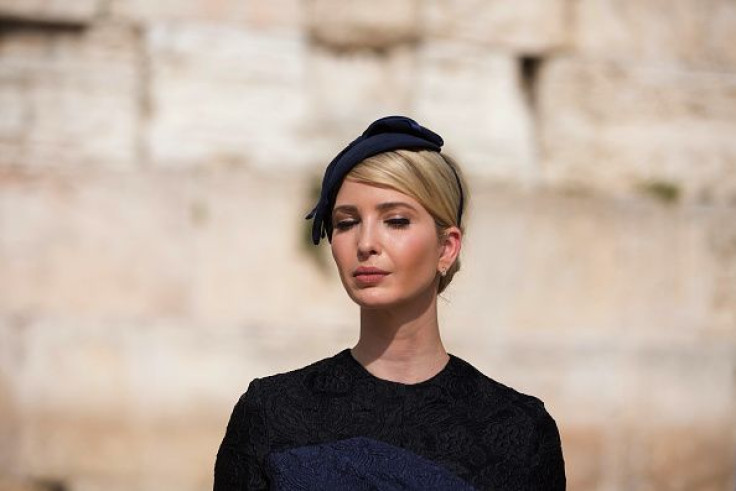 Ivanka Trump: Assistant to President Donald Trump, former model, businesswoman, mother, first daughter, wife and the most powerful Jewish woman in America. Wait. What? If the claim that Ivanka Trump is the most powerful Jewish woman in America sounded strange, you're not alone.
CNN made the proclamation Friday and ignited Twitter.
"Ivanka is arguably the most powerful Jewish woman in America today, someone who has long had a special influence on her father (though doesn't always win him over) and is now settling in as an unpaid adviser to the President," said CNN. "Her commitment to faith contrasts with Trump, whose outward religious practice has been much more limited."
READ: Twitter Reacts To Ivanka Trump Supporting LGBT Community After She Wished For A "Joyful" Pride 2017
Netizens couldn't help pointing out other highly successful Jewish-American women: SCOTUS Justices Ruth Bader Ginsburg and Elena Kagan; Chairwoman of the U.S. Federal Reserve Janet Yellen; Sen. Barbara Boxer; Facebook COO Sheryl Sandberg; YouTube CEO Susan Wojcicki and so on.
For a time, it seemed that Ivanka Trump's influence knew no bounds. She was invited to The Women20 summit in Berlin last April, joining luminaries like German Chancellor Angela Merkel, International Monetary Fund Managing Director Christine Lagarde and Canadian Foreign Minister Chrystia Freeland, to name a few. It was Merkel who invited Ivanka Trump to the event.
Ivanka Trump is the first presidential daughter to have an office in the West Wing — something no presidential son has had, either. As assistant to the president, Ivanka Trump's job is to advise the president on national security. She has her own chief of staff, meets with world leaders and traveled with her father to the Mideast for his first international trip.
Her perceived power took a hit when President Trump pulled out of the Paris climate agreement Thursday. Ivanka and her husband, Jared Kushner, had reportedly wanted her father to stick with the Paris accord.
In a typical headline reflecting her diminishment, The Cut asked, Where Is Ivanka Trump's Influence Now?
While it could be argued that fathers — whether they are president or not — don't always listen to their daughters, Ivanka Trump once claimed that her father "always listens" to her opinion.
"I express myself with total candor," she said in April. "Where I disagree with my father, he knows it."
The first daughter added she wanted to help her father with his presidency. "I speak up frequently. And my father agrees with me on so many issues. And where he doesn't, he knows where I stand," she said.
READ: What's Happening In Ivanka Trump's Factories In China? Activists Who Were Investigating Go Missing
In taking an office in the White House, Ivanka Trump told interviewer Gayle King, she gave up on growing her business in New York.
"I would argue that if I had not come to Washington, D.C. and if I was in New York growing my business I would be doing far better than by placing the restrictions that I have placed on my team, and ensuring that any growth is done with extreme caution," she said. "So just practically speaking, if my interest was making money or growing my business, I would do far better to completely disengage and do exactly that."
So is Ivanka Trump the most powerful Jewish woman in America? Twitter doesn't think so. Here are some of the things people wrote about CNN's claim:
Follow me on Twitter @mariamzzarella
© Copyright IBTimes 2023. All rights reserved.