'iZombie' Season 3 Spoilers: 'Veronica Mars' Alums Ken Marino And Daran Norris To Appear In Episode 6 [PHOTOS]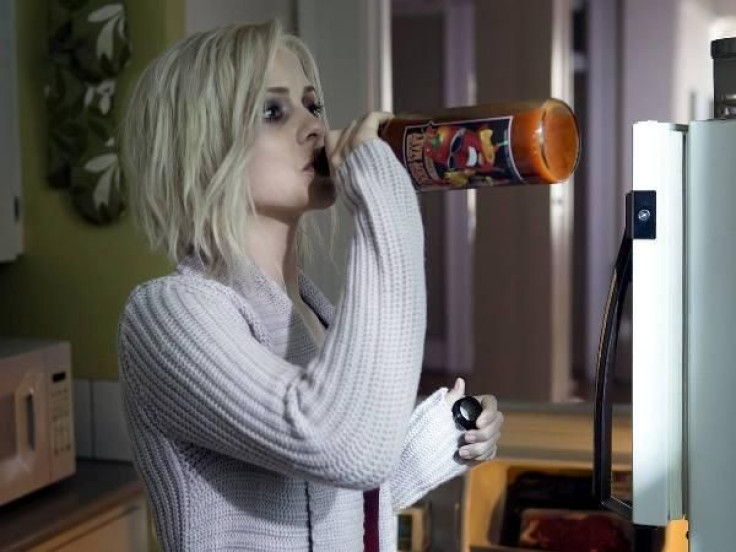 "Veronica Mars" alums Ken Marino and Daran Norris will both appear in Season 3, Episode 6 of "iZombie."
"Veronica Mars" and "iZombie" creator Rob Thomas revealed the news on Twitter on Tuesday, Sept. 20, with a photo of Marino and Norris posing for a pic with director Enrico Colantoni, executive producer Dan Etheridge and writer John Enbom, who all worked on "Veronica Mars" as well.
Marino made his "iZombie" debut as Major's (Robert Buckley) lawyer Brandt Stone in Season 2, Episode 18, titled "Dead Beat." Norris, on the other hand, first appeared as Johnny Frost in the pilot and reprised his role in Season 1, Episode 11 ("Astroburger") and Season 2, Episode 16 ("Pour Some Sugar, Zombie").
"iZombie" actress Rose McIver also shared a photo with Marino and Norris on the set of the crime procedural series. "A funny little sandwich. #BehindtheBrains #iZombie," McIver, who plays Liv on the series, captioned the pic.
As revealed at the show's San Diego Comic-Con panel last July, "Veronica Mars" grad Eddie Jemison is also returning in Season 3 of "iZombie" as Seattle's leading crime-lord Mr. Boss. However, despite Mr. Boss' big role last season, the show won't get to him until later in the upcoming installment.
In addition, in a response to a fan question on Twitter, Thomas revealed that "Veronica Mars" alum Ryan Devlin is also going to appear on "iZombie."
"So when @RyanDevlin is gonna be on @CWiZombie @RobThomas? will he play a baddie? plot twist, he's a goodie," the fan asked.
"Oh, he's going to be in the show, but I can only see him as venal - his laudable charity work not withstanding," the exec producer answered.
Devlin chimed in, writing: "I'm tiring of this whole nice guy facade anyway. Time to get back to the real Devlin."
"iZombie" Season 3 will debut midseason on The CW.
© Copyright IBTimes 2023. All rights reserved.