J. Cole Reveals New Album '4 Your Eyez Only': Everything We So Far, Including Release Date And Tracklist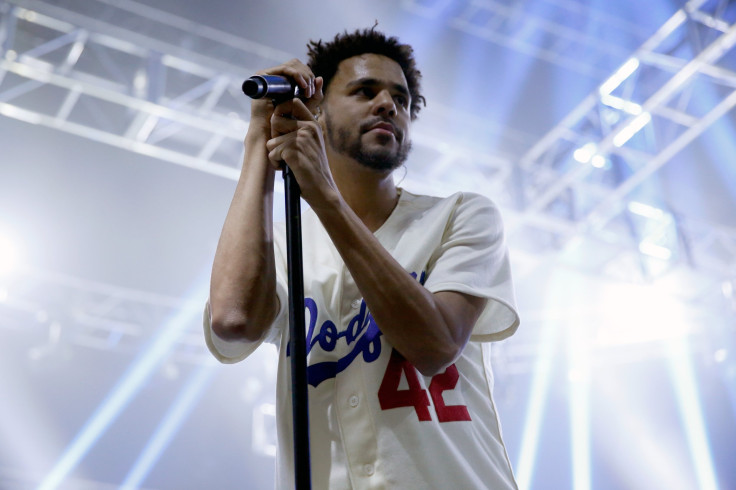 On Thursday, a new, unannounced album from rapper J. Cole appeared on the iTunes store. Titled "4 Your Eyez Only," the album was set to be released next week but as quickly as the album went up, it was taken down just as fast. While J. Cole and his team have yet to confirm the album, here's everything we know about it so far:
It Will Feature 10 Songs
According to the pre-order available on iTunes, the album will feature 10 songs, much less than "Born Sinner's" 21 songs and "2014 Forest Hills Drive's" 13 songs. The tracklist had no titles for the songs and no featured artists.
It's Assumed That J. Cole Has Been Working On A New Album
During an October performance in New York City, J. Cole told the crowd it was his "last show for a very long time." While the rapper didn't say what he was going to do, may believed he was going to work on a follow up to his 2014 album.
The Album's Artwork Has Been Revealed
Although no details about the songs have been revealed, the album was posted with artwork. The album's black and white cover art features J. Cole with his back turned to the camera as a child looks at him.
It Will Release On Dec. 9
The iTunes page states it is expected to be released on Friday, Dec. 9. If the album does release on that date, it will come exactly two years after the premiere of "2014 Forest Hills Drive."
He May Have Produced Some Of The Songs
Just like he did with "Born Sinner" and "2014 Forest Hills Drive," J. Cole may have had a hand in making the new album's beats. During his 2016 tour, a video of the rapper working on beats appeared on YouTube.
© Copyright IBTimes 2023. All rights reserved.