J-Hope Is Looking Forward To 'BTS Chapter 2'; Shares Post Military Plan On Suga's 'Suchwita'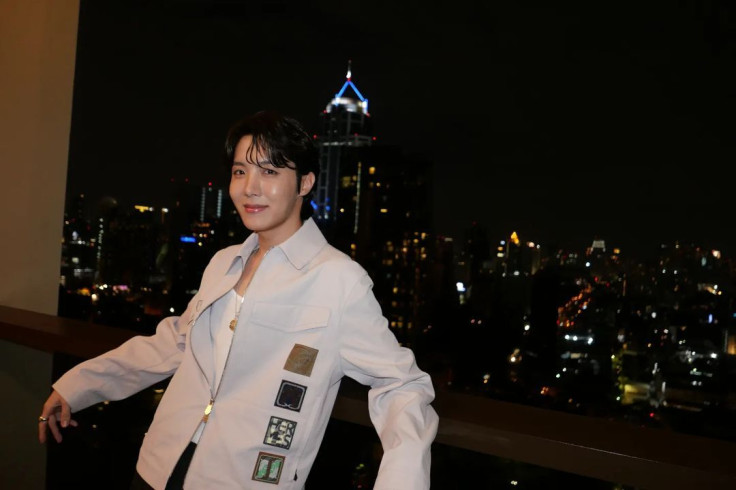 KEY POINTS
Suga will be releasing episode 14 of "Suchwita" Wednesday
Suga dropped the teaser for the upcoming episode, which will feature fellow BTS member J-Hope
J-Hope will be talking about his post military plans and solo debut
Another BTS member will be appearing as a guest on Suga's YouTube talk show "Suchwita," and he will be dishing on some of his future plans after completing his mandatory military service in South Korea.
On Sunday, the 30-year-old "Daechwita" hitmaker dropped a teaser for episode 14 of his popular talk show. The clip gave fans a sneak peek of what to expect, including its featured guest: J-Hope.
Though the guest's face was covered by a sugar cube graphic, fans immediately identified him as J-Hope due to his distinct laugh and mannerisms.
Toward the end of the video, the duo was heard singing the "Happy Birthday" song to celebrate the "Arson" rapper's special day, and J-Hope's name appeared in the caption. The upper part of J-Hope's face, most notably his eyes, was also shown at one point.
J-Hope is expected to address the rumor that he's already prepared a six-month discharge plan after finishing his military service. Suga described him as the type of person who plans out everything in advance.
"Should I tell you everything?" J-Hope jokingly responded in the teaser when Suga candidly asked about his post-military plans.
J-Hope teased that he was planning for "BTS' Chapter 2," indicating that he intended to reunite with RM, Jin, Jimin, Jungkook, Suga and V after their hiatus as a group.
J-Hope will also talk about his experience performing at Chicago's Lollapalooza, where he made history as the first South Korean artist to headline a major American music festival.
He will also share what it was like working with rapper J. Cole on their collaboration track, "On The Street," which was released in March — right before J-Hope enlisted in the military in April. Suga mentioned the latter's listening party, describing his bandmate as a "total pop star."
Following the release of the teaser, fans couldn't help but express their excitement for the upcoming episode.
"IT'S SOPE TIME [ON] 'SUCHWITA,'" one Twitter user wrote, referring to the tandem name of J-Hope and Suga.
Another commented, "[I have] been waiting for this duo."
"J-Hope's laughter is like a high dose of serotonin! And the soft smile that never leaves Yoongi's face, just seeing them together like that is so heartwarming. I hope they always remain together lovingly and stay the warmth in each other's lives. Excited to hear this conversation," a third fan wrote on YouTube.
"Can't wait for this episode!! It's bound to make us laugh and cry. We love you so much, dearest Hobi and Yoongi!!!" a fourth user said.
Suga launched his variety show-like web series in December 2022. It has since featured several famous South Korean personalities, including SEVENTEEN's Woozi and Hoshi, Jo Se-ho, Nayoung Lee, BigBang's Taeyang as well as Tomorrow x Together (TXT)'s Yeonjun and Taehyun, among others.
Suga's BTS co-stars RM, Jin and Jimin have already appeared on "Suchwita." But Jungkook and V have yet to make guest appearances on the show.
"Suchwita" episode 14 featuring J-Hope will drop Wednesday at 10 p.m. KST.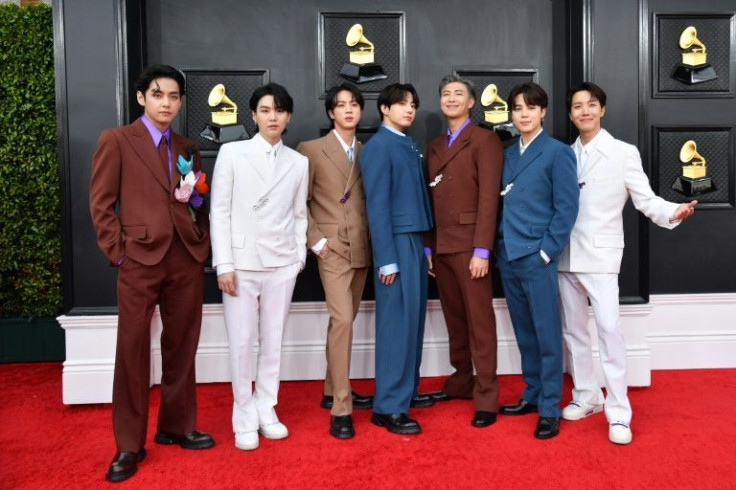 © Copyright IBTimes 2023. All rights reserved.