Jaden Smith, Rumored Girlfriend Odessa Adlon Spotted Holding Hands At Coachella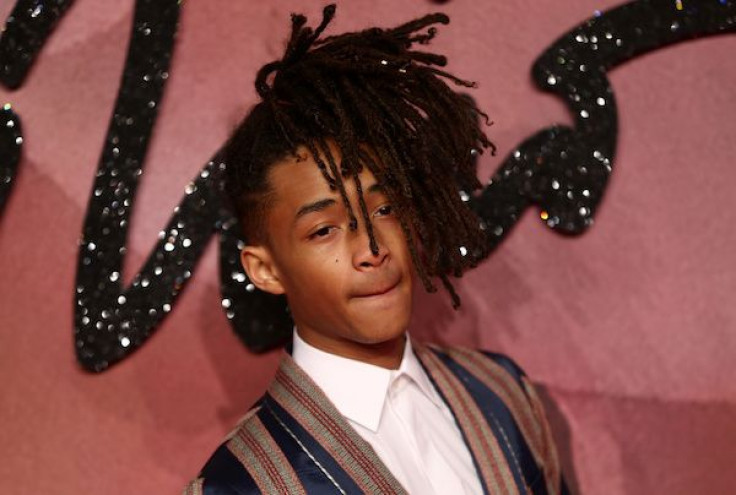 Jaden Smith was at Coachella 2017 this weekend, and he definitely turned heads, not because of his short hair but due to the fact that he was seen holding hands with a mystery girl. Smith's rumored girlfriend was identified to be Odessa Adlon.
Smith and Adlon reportedly appeared at the music and arts festival wearing '90s-inspired outfits, according to MediaTakeOut. In the photos taken of the young couple, they wore matching blue and gray ensembles and sunglasses. Smith also put a bit of a feminine touch to his look as he was seen rocking pink stockings.
Will Smith and Jada Pinkett's son previously came out as a non-gender. According to him, he does not consider himself male nor female. Despite this, the 18-year-old rapper has been dating girls. In fact, prior to hitting it off with Adlon, Smith was romancing 21-year-old Sarah Snyder.
READ: Jaden Smith protests against Trump
Reports of Smith and Snyder calling it quits emerged in March, but the two were revealed to have headed to splitsville two months before the news broke. They ended their relationship after dating each other since 2015. Sources said that they broke up after losing "shared interests," as first reported by Us Weekly.
It seems Smith has found a good match in Adlon this time around. His new girlfriend is also 18 and knows what it's like to have an actor as a parent. Adlon's 50-year-old mother, Pamela, has apparently starred in several projects including "Californication," "Louie," "Bob's Burgers" and "Better Things."
Adlon is a budding actress herself. She appeared in the TV series "Defiance" last year, and she is now slated to star in "Nashville" this fall, as per Daily Mail.
As for Smith, his acting career is picking up again this year. The "Karate Kid" star is already filming a new movie, titled "Life In A Year." His bleached bob is even part of his preparation for the upcoming film, according to Just Jared.
Check out Smith and Adlon's photos here, and tell us what you think in the comments below.
© Copyright IBTimes 2023. All rights reserved.