'Orange Is The New Black' Star Laverne Cox Praises Jaden Smith's Louis Vuitton Womenswear Campaign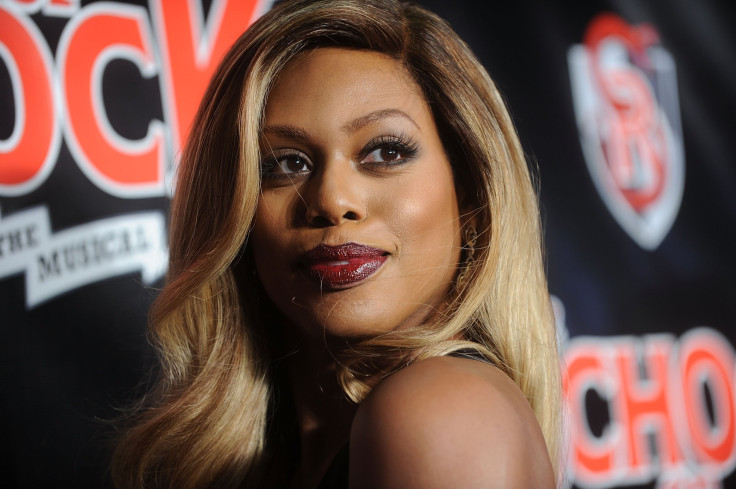 Fans of actor Jaden Smith, the 17-year old son of actors Will Smith and Jada Pinkett Smith, are used to a fair amount of unpredictability from the fiercely independent "After Earth" star. However, few could have called his latest venture — starring in a womenswear ad campaign for high end fashion label Louis Vuitton. While the move may have some scratching their heads, it has the blessing of at least one high profile star — "Orange is the New Black" star and LGBT advocate Laverne Cox.
Cox, the first openly transgender person to win an acting Emmy at the Primetime Emmy Awards and appear on the cover of "Time" magazine, took to social media Monday to praise Smith's pro-gender-fluidity move. The actress shared photos from the womenswear campaign on Instagram with the caption, "[Jaden Smith] is giving me full life in this new [Louis Vuitton] women's ad campaign." She also shared the campaign with her over 500,000 followers on Twitter.
The endorsement from Cox is welcome support for the groundbreaking campaign. Smith appears in the new Louis Vuitton campaign dressed in a black skirt, fringed top and moto jacket — all items that first appeared during Paris Fashion Week, according to the Huffington Post. Famed photographer Bruce Weber shot the series of ads, shots of which were leaked Sunday on Instagram by Louis Vuitton creative director, Nicolas Ghesquière. In addition to posing in women's clothing, Smith is pictured in some shots side by side with female models.
Cox also recently made headlines with some modeling work, showing off her figure in a slashed black swim suit in an Instagram post Sunday in which she claimed the suit cost her only $15 on Amazon. The actress shared the photo to brag about the bargain purchase.
Cox can been seen in Netflix's "Orange is the New Black." The series' fourth season will premiere in 2016. An exact release date has yet to be announced.
© Copyright IBTimes 2023. All rights reserved.