Jaden Smith's Girlfriend Odessa Adlon Spotted Cheering On Boyfriend At Concert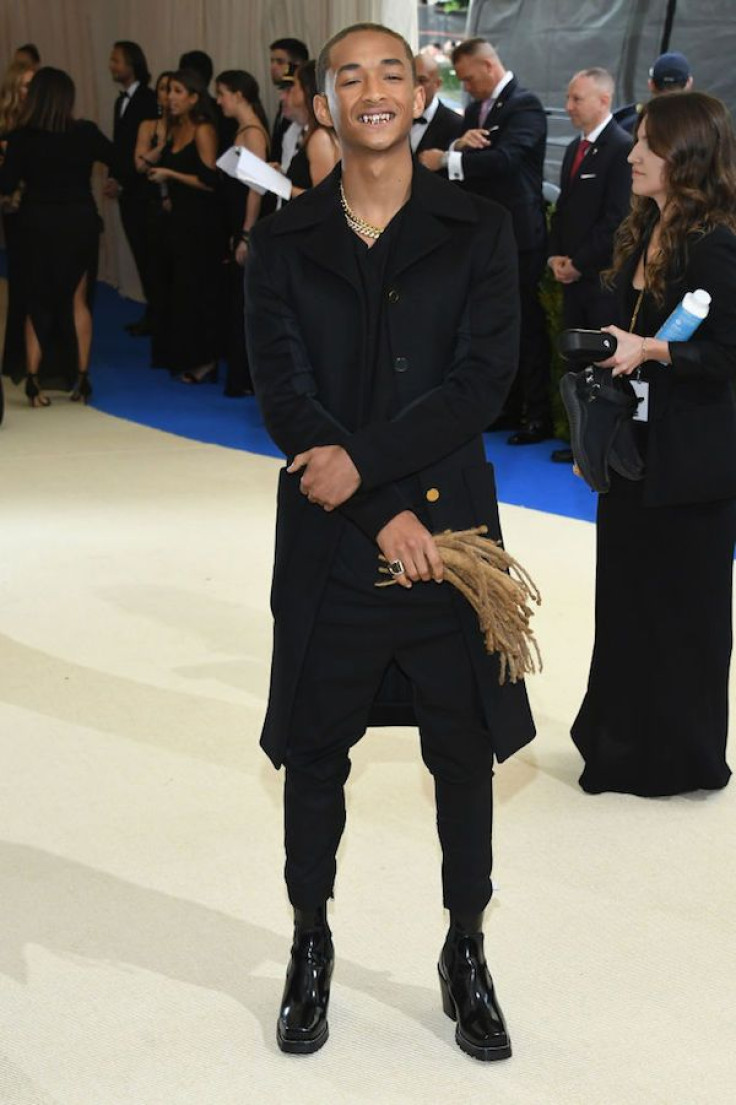 Jaden Smith turned 19 this weekend. Since fans couldn't be with him on his special day, he treated them to a concert a day prior. Spotted in the crowd of his live show was none other than his girlfriend, Odessa Adlon.
Last Friday, Smith booked the Sagesbrush Cantina in Calabasas, California to serve as the venue for his special concert for his fans. The "Karate Kid" star, who is obviously following the footsteps of his father Will Smith, rapped for the audience. He reportedly gave it his all as he was seen passionately performing while shirtless in the Instagram posts of his fans.
During Smith's numbers, Adlon was spotted cheering wildly with the crowd and shouting the lyrics of her beau's tracks, as per E! News. Adlon appeared to be very proud of her lover's concert as she was all-smiles after the show when she and Smith reunited.
READ: Why Jada Pinkett Smith does not miss her kids
Also present at Smith's mini-concert was his family. Proud parents Will and Jada Pinkett were reportedly present at the event. Smith's 16-year-old sister Willow was also there, and she even performed an acoustic song for the crowd, according to ET Online.
On Saturday, when it was officially Smith's birthday, Jada took to Instagram to post a photo of her and her son. She also greeted the teenager a happy birthday in the caption. Then, she took to Twitter to state that the young man took after her sense of style as proven by the photo of a very young Jaden she included in her tweet.
Will also greeted the celebrant via social media. The "Suicide Squad" actor took to Facebook to share a cute photo taken years ago when his son was still very young. The tyke is seen sitting on the Hollywood actor's lap in the snap. Poking fun at his son, Will captioned the post: "I'ma have to sit on your lap from here on out."
On the other hand, Willow kept it simple by just posting a close-up pic of her brother on Instagram and captioning it: "Happy Birthday Big-Bro."
Smith has been pretty busy these days despite the cancellation of his Netflix series, "The Get Down." He is currently committed to filming a movie with Cara Delevingne and Cuba Gooding Jr. called "Life in a Year." The movie is set for release next year, as reported by People.
© Copyright IBTimes 2023. All rights reserved.