Jake Gyllenhaal, The Shoes: Actor Puts on Serial Killer Hat for French Music Video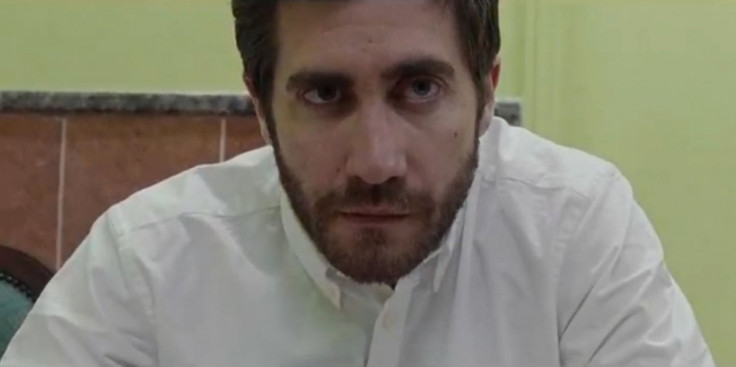 Jake Gyllenhaal decided to leave his charms at home, channeling a serial killer in a new music video for French electro-pop band The Shoes.
In Time to Dance, Gyllenhaal stares (creepily), stalks, chases, dances (he has his moments) and kills anyone and everyone. His character in the video, which runs for some eight minutes, also works out and eats meals by himself in between the kills.
Since Monday's debut, the music video has been viewed by more than 325,000 people on YouTube, and has been making the rounds on Facebook, Twitter and the like.
Jake Gyllenhaal and I had been talking about working together on something, and I got sent 'Time To Dance' by the Shoes, who are my favorite band, so I wanted to bring Jake in on that . . . I pitched the idea to him, and he liked it, which was great, seasoned music video director Daniel Wolfe told Spinner in a recent interview.
My brother and I had been chatting about doing a British take on the slasher genre for a while, but as a music video, and instead of seeing it from the victim's perspectives, we wanted to be with the killer, spend some downtime with him, Wolfe added.
So what kind of downtime do we spend with Gyllenhaal the serial killer? There's home time, gym time, sauna time, house party time, fencing time (yes, fencing), shave time, club time and several other settings.
This is not the first time Gyllenhaal, has starred in a music video. In 2010, the 31-year-old brought his tennis skills, opposite teen heartthrob Joe Jonas, in Vampire Weekend's hilarious music video for Giving Up The Gun. (Recall Gyllenhall's tear-away pants).
The Shoes are scheduled to play at Olympia Hall in Pars, France on June 13.
Gyllenhall's next film, the cop drama End Of Watch, is due in theaters Sept. 28.
Scroll down to watch Jake Gyllenhaal star in The Shoes' new music video, Time to Dance.
Warning: Some material in this music video might not be appropriate for all viewers.
© Copyright IBTimes 2023. All rights reserved.