Jalisco Drug Cartel In Mexico Swears Vengeance After Suspicious Deaths Of Gang Members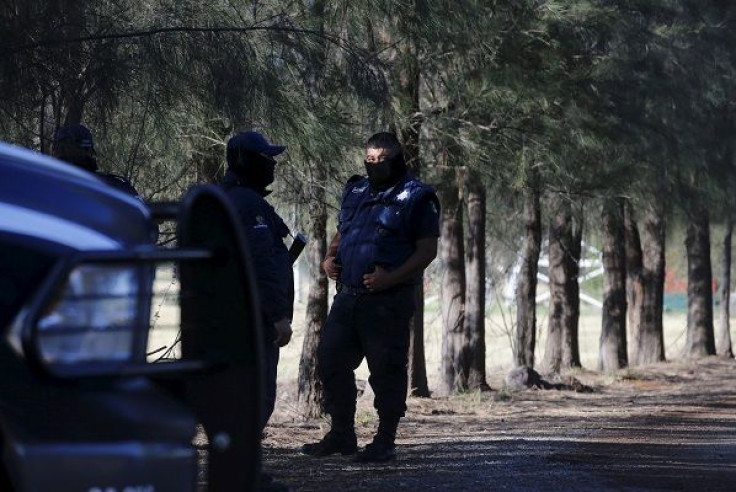 The Jalisco New Generation Cartel (CJNG) released a recording Friday calling for vengeance against the Mexican government after the suspicious deaths of 42 cartel members in a gunfight in Michoacán, reported TeleSur. Only one officer was killed in the May 23 fight at the El Sol ranch, leading the gang and media outlets to suggest that the cartel members had been executed in a massacre by the Mexican police.
In the two-minute recording posted to YouTube, an alleged member of CJNG said, "We will take vengeance for the deaths of our comrades fallen in Tanhuato and we inform you that we will finish off the corrupt narco-government." The confrontation at El Sol ranch is the third deadly confrontation between the federal police and the CJNG this year, following an ambush in April that killed 15 state police officers and a May attack that killed eight soldiers, reported The Guardian.
While relatively new, CJNG is one of the fastest-growing cartels in Mexico. Based in Jalisco and Michoacán, the gang has risen rapidly in part by its propaganda that depicts the cartel as combatting other crime syndicates such as the Zetas and the Knights Templar.
Relatives of the dead cartel members claimed they were unable to identify the bodies of victims because they were beaten beyond recognition, raising suspicions of torture and execution by the police instead of the intense shootout the government has claimed, according to TeleSur.
Photos from the scene show the dead bodies unarmed without any military gear. No drugs were seized and only 36 weapons were confiscated, reports TeleSur. The events at the ranch, along with the recording, have led to fears of retaliation and further fights in the state.
The mayor of Tanhuato, José Ignacio Cuevas, has said that the evidence implied a massacre instead of a shootout. He also claimed that the El Sol ranch is not in his town, but instead in the neighboring town of Ecuandureo, reported TeleSur. The mayor of Ecuandueo fervently denied this claim, insisting that the ranch was in Tanhuato.
Human Rights Watch is currently urging Mexican prosecutors to investigate the events of the shootout.
© Copyright IBTimes 2023. All rights reserved.