James Bond 'Spectre' Theme Song Rumored To Be Recorded By Radiohead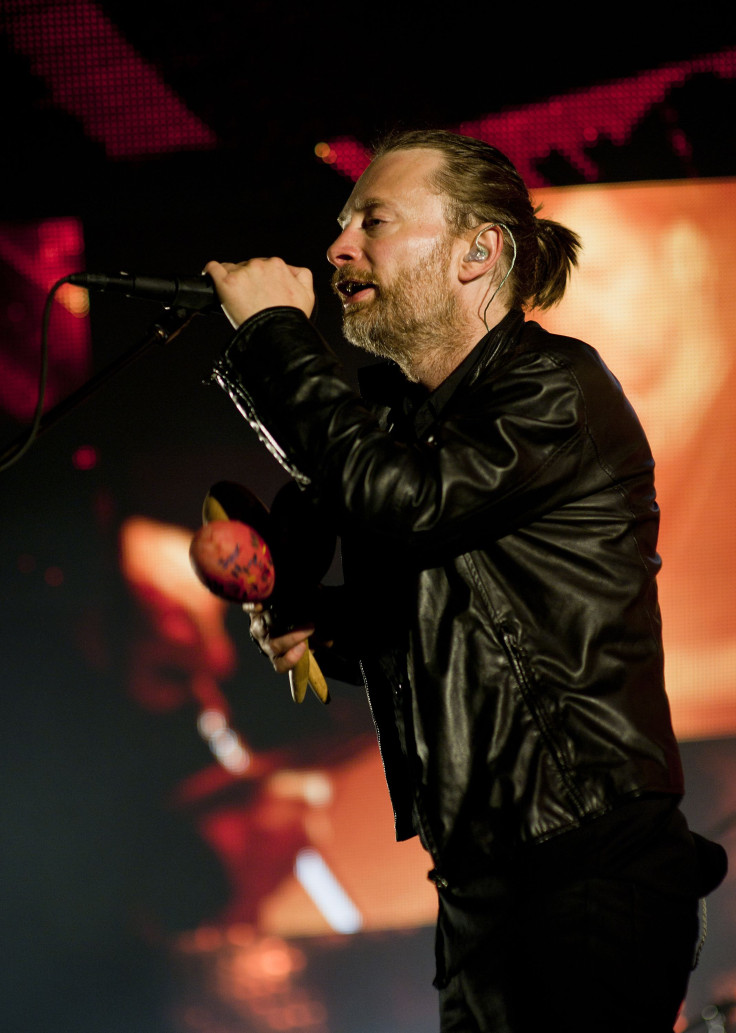 Rumors of who recorded the newest James Bond theme song have been shaken not stirred. Current odds favor one of the biggest rock bands in the world to be the next artist to be featured in the opening credits of the 2015 "Spectre" film -- Radiohead.
The English band featuring Thom Yorke has emerged as the favorite to perform the theme of "Spectre," The Hollywood Reporter reports. The news comes after U.K. bookmakers suspended betting after an anonymous customer asked to put a £15,000 ($23,000) wager on the band.
"There seem to be all kinds of rumours and the plot has had more twists and turns than a classic Bond tale, but surely nobody risks £15,000 on a hunch," William Hill spokesman Rupert Adams told NME.
In a recent interview with BBC, film director Sam Mendes said the song is done, but didn't say who made it. However, he added that fans will soon find out. "I can say that the song's been recorded and it's fantastic and I'm very excited about it," Mendes dished.
Before Radiohead, favorites for the "Spectre" theme included Ellie Goulding, Sam Smith and Ed Sheeran. In the last Bond film "Skyfall," also directed by Mendes, Adele performed the theme, which can be heard below:
Before Adele, Jack White and Alicia Keys performed "Another Way To Die" for "Quantum of Solace," and Chris Cornell recorded "You Know My Name" for "Casino Royale."
"Spectre" will focus on a cryptic message from James Bond's past, which leads him to look into a secret evil organization and learn the truth of SPECTRE. Meanwhile, M tries to keep the secret service affloat.
In addition to Craig, the film will also star Ralph Fiennes as M, Christoph Waltz as the villain Franz Oberhauser and former WWE Superstar and recent "Guardians of the Galaxy" star Dave Bautista as Mr. Hinx.
James Bond "Spectre" is expected to be released on Nov. 6.
© Copyright IBTimes 2023. All rights reserved.