James Deen-Stoya Breakup Update: Porn Star Resigns From APAC Board After Sexual Assault Allegations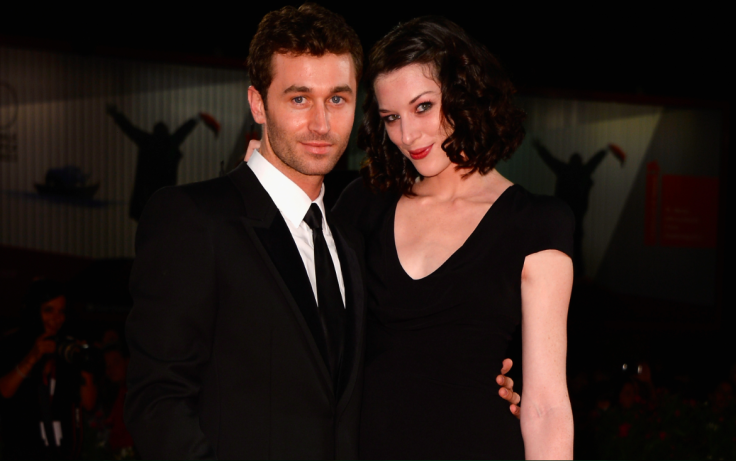 After his ex-girlfriend and frequent co-star Stoya accused him of sexual assault on Twitter Saturday, porn star James Deen stepped down Monday from the Adult Performer Advocacy Committee's board of directors. The decision came as two other female performers echoed the claims made by Stoya, whose real name is Jessica Stoyadinovich.
"APAC recognizes the seriousness of the statements made by performers in the community and that they indicate a major conflict between a board member and other members of the organization," the organization said in a press release Monday.
Deen, 29, whose real name is Bryan Matthew Sevilla, maintained his innocence. "There have been some egregious claims made against me on social media," he tweeted Sunday. "I want to assure my friends, fans and colleagues that these allegations are both false and defamatory. I respect women and I know and respect limits both professionally and privately."
APAC President Chanel Preston will now serve as chairwoman. "The APAC Board wants to state unequivocally that we stand with performers and other sex workers who are victims of any sort of sexual assault," the organization's statement said. "APAC is committed to being a safe space for performers, and to creating a safer and healthier industry."
The women's lifestyle site the Frisky severed ties with Deen, who used to answer reader questions in the sex column "WWJDD." "I learned of Stoya's accusation a few hours after she posted her tweets, and immediately made the decision to end James Deen's sex advice column with The Frisky effective immediately," the site's editor Amelia McDonell-Parry wrote Monday.
Kink.com, a pornographic BDSM studio, followed suit. "Rape or sexual assault, with or without a safe-word, off-set or on, should never be accepted as a hazard of adult production. While many of the allegations against Deen are new, the pattern is alarming," the company said in a statement.
Follow me on Twitter @mariamzzarella
© Copyright IBTimes 2023. All rights reserved.