James Franco To Be Deposed In Johnny Depp's $50 Million Lawsuit Against Amber Heard: Report
KEY POINTS
James Franco's deposition in the $50 million defamation lawsuit filed by Johnny Depp against Amber Heard will happen early next year
Franco will be questioned over whether he had an affair with Heard during her marriage to Depp, a report says
Depp's lawyers reportedly also want to speak to Franco to determine if he ever saw any bruises to Heard's face
James Franco has been served papers to appear in court in the long-running legal battle between Johnny Depp and his ex-wife Amber Heard.
Franco's deposition will take place early next year in the $50 million defamation lawsuit filed by Depp against Heard, Page Six reported.
The 43-year-old actor, who recently made headlines after admitting that he slept with students at his acting school, will be questioned over whether he had an affair with Heard, 35, while she was still married to Depp, 58.
Depp's attorneys also want to speak to the "Pineapple Express" star to determine whether he ever saw any of the alleged bruises to Heard's face, the report said.
Depp previously accused Heard of sleeping with her "Adderall Diaries" co-star Franco when they were filming the 2015 movie. The "Pirates of the Caribbean" star married Heard that year after several years of dating, but they split in 2016.
Depp is suing Heard in Virginia over a 2018 Washington Post op-ed she wrote in which she claimed to be a victim of domestic violence. Though she did not name her alleged attacker, Depp claimed that it implicated him as the abuser, damaging his reputation and causing him to lose film projects.
Depp sent the subpoena to Franco after the latter was caught on surveillance video getting into an elevator with Heard 24 hours after the exes had a blowout fight in May 2016, according to Page Six. Heard alleged Depp gave her a black eye during the altercation.
In the surveillance footage, Franco and Heard are seen leaving the elevator together on the penthouse floor, where Depp and Heard had shared an apartment.
Heard's lawyers claimed Franco lived in the building at the time and they only took the elevator together. However, Depp's camp said this is "a lie."
Depp's legal team aims to question Franco as a "witness" to find out if Heard had discussed the argument or if Franco saw any injuries to the actress' face.
"I have denied Ms. Heard's allegations vehemently since she first made them in May 2016 … when she walked into court to obtain a temporary restraining order with painted-on bruises that witnesses and surveillance footage show she did not possess each day of the preceding week," Depp said in his lawsuit. "I will continue to deny them for the rest of my life. I never abused Ms. Heard or any other woman."
The actor added that he filed the defamation lawsuit "not only to clear my name and restore my reputation, but to attempt to bring clarity to the women and men whose lives have been harmed by abuse and who have been repeatedly lied to by Ms. Heard purporting to be their spokesperson."
Depp's exes Vanessa Paradis and Winona Ryder previously defended him and said they had never witnessed him being abusive or violent toward anyone.
However, a rep for Heard dismissed Ryder's and Paradis' statements, saying "one woman's experience does not determine the experience of another woman."
The trial for Depp's defamation lawsuit has been scheduled for April 11 in Fairfax County, Virginia. It is expected to last for 12 days.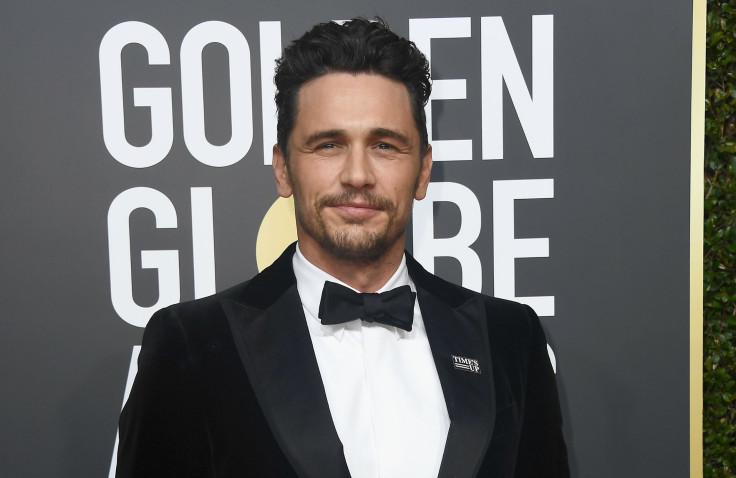 © Copyright IBTimes 2023. All rights reserved.