James Kohut, Santa Cruz Doctor Charged With Child Sexual Abuse, Bail Set At $6.45 Million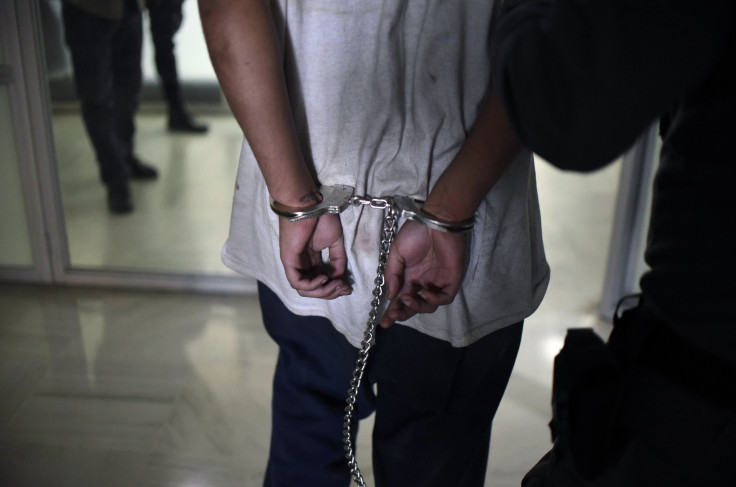 A Santa Cruz County Superior Court judge set bail for Dr. James Kohut at $6.45 million Wednesday. Kohut, a neurosurgeon, has been charged with sexually abusing children under the age of 14.
Prosecutors argued that the 57-year-old doctor is a public danger and opposed his bail. They alleged Kohut recruited women to help trap children, before sexually abusing them. They also expressed concerns about the neurologist being a flight risk and also argued that he had substantial assets. The Santa Cruz district attorney's office also claimed Kohut planned to impregnate women in order to give birth to children he could sexually abuse in a so-called "taboo family" lifestyle. However, no such evidence was found against him.
Kohut was charged with 11 counts of sexually abusing children that could lead to a sentence of 165 years in prison if convicted, Mercury News reported.
Read: Children In Prison: In US, Juveniles Face Sexual Abuse, Solitary Confinement And Greater Suicide Risks Behind Bars
Kohut pleaded not guilty to the charges when he was arrested in May for child sexual abuse. He is being held in the medical wing of Santa Cruz County Jail, since his arrest on May 14. Kohut's hearing was held before the Superior Court Judge John Salazar, who set his final bail at $6.45 million, according to ABC7 News.
"You can't just pick a number," Judge John Salazar said adding, "Somebody has to come up with some sort of calculations." During the hearing, the prosecution, along with Assistant District Attorney Steven Moore, had asked Salazar to set the bail at $40 million whereas Kohut's lawyer Jay Rorty asked for a $1 million bail. However, Salazar dismissed their request saying: "You're picking that number out of thin air."
Kohut, who is now jobless, would be placed under house arrest and will be provided with limited access to the internet, GPS monitoring. Furthermore, if Kohut is released on bail, he will be required to maintain a safe distance from witnesses and victims in the case. "We definitely appreciate the court's analysis," Moore said adding, "But none the less, we are concerned that that may not be sufficient to protect the public," Santa Cruz Sentinel reported.
At the time of Kohut's arrest in May, a nurse named Rashel Brandon who worked with him at the Dominican Hospital in Santa Cruz, California, was also arrested. Brandon too faced similar charges as Kohut, but already had a bail set at $500,000.
Kohut voluntarily suspended his California medical license till the case is pending. Brandon too appeared in court Wednesday morning. Brandon was arrested four days before Kohut's arrest. Her husband handed over a video to the police. It showed Brandon and another nurse named Emily Stephens sexually abusing children.
Read: Travis Kalanick Net Worth: Uber CEO Takes Leave Of Absence After Sexual Abuse Probe, Mother's Death
Stephens, too, was arrested from Tuscon, Arizona, in May and has been detained since then. However, Santa Cruz authorities want a court-ordered transfer so that they could bring Stephens to Northern California where she will face charges similar to Brandon and Kohut.
"Dignity Health Dominican Hospital is aware of the allegations and has taken the appropriate steps. In accordance with hospital policy, we cannot comment on personnel matters," the hospital told CBS News in May when their two employees were arrested.
Kohut and Brandon are both held in Santa Cruz County Jail until their court appearance scheduled for July 27.
© Copyright IBTimes 2023. All rights reserved.