Jamie Oliver's book emerges bestseller in UK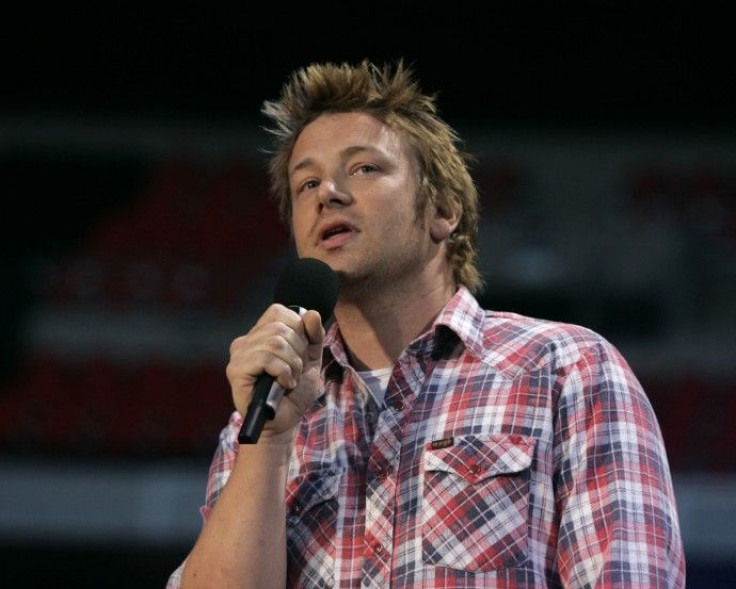 Jamie Oliver's latest book 30-Minute Meals has emerged the fastest selling non-fiction book of all times. The book published by Penguin has sold 735,000 copies in two months, averaging 18 copies a minute during opening hours, reports digitalspy.co.uk.
The Bookseller magazine's Philip Stone said: Sales have been absolutely huge. But people like quick and easy cooking.
The best-selling celebrity books of 2010 were expected to be Stephen Fry and Michael McIntyre's memoirs, which sold about 200,000 each.
Oliver's publisher said: Jamie proves that, by mastering a few tricks and being organised and focused, it is possible to get a complete meal on the table in the same time you'd normally spend making one dish.
The book has 50 recipes which show you how to whip up a complete meal in 30 minutes. As most people come home tired and give lack of time and ingredients as an excuse to order in or just make do, Jamie claims that his recipes show them how to get around these problems.
The iPhone app for Jamie's book and a video game have also become extremely popular. This, according to the chef is a way to reach out to a younger wider audience who would not be necessarily buying the book.
Jamie, who has host of books to his credit, is a celebrity chef, media personality and philanthropist. He runs the Jamie Oliver Foundation to encourage eating of balanced nutritious food. Besides this, he runs an apprentice program and also has started a 'Feed Me Better' campaign for healthier food servings in British schools.
Jamie calls himself 'The Naked Chef' because of his stripped-down approach to cooking. He's not into fancy, overly dressed up concoctions and complex meals. He prefers basic garden variety ingredients and reassembles them in various ways to produce wholesome meals.
Oliver began working at age 8 in his parents' pub in Cambridge, England. By age 16, he completed his formal chef's training at Westminster Catering College, and by 20 was a household name in Britain for his immensely popular TV series, 'The Naked Chef'.
© Copyright IBTimes 2023. All rights reserved.