Jana Kramer Thought Boyfriend Ian Schinelli Had A 'Small Penis': 'Something Has To Be Wrong'
KEY POINTS
Jana Kramer said her boyfriend is handsome, charming and has a body to die for
Kramer met Ian Schinelli in October when they attended the same party
The "One Tree Hill" alum was introduced to Schinelli by her pal Andrew East
Jana Kramer gushed over her new boyfriend, Ian Schinelli, and shared how she looked for some flaws when they first started dating because he was too good to be true.
Kramer, 38, made her relationship with Schinelli Instagram official earlier this month. In the new episode of her "Whine Down" podcast, she shared how she thought Schinelli was not well-endowed at first because he was close to perfection. He had an impressive physique that even his friends called him Captain America due to his "nice body."
"In the very beginning when I met him, I was like, 'OK, he's handsome. He's got a body to die for. He's a freaking Navy SEAL. He's charming. He's nice. He's kind. He's got a daughter. He's a dad," the "One Tree Hill" alum was quoted as saying by Page Six. "And I'm like, 'I bet you he has a small penis.' That's it. Something has to be wrong with him."
She also shared some details about their meet-cute. According to the country singer, her pal Andrew East introduced her to Schinelli because they were workout buddies. It happened in October when all of them attended the same party.
"I go to the party and I see this guy in an orange shirt and I was like, 'Oh man, he is cute, but obviously he's probably married.' I don't really pay much attention to it," she recalled as quoted by People. "But long story short, Andrew came over to me and was like, 'Hey, there's a guy here I want you to meet.'"
She was initially hesitant until East insisted, and she realized that the guy East was about to introduce to her was the same man that caught her attention earlier.
"I'm like, 'We're at a 2-year-old kid's party, like what are you doing? Like, please don't try and set me up right now,'" Kramer shared. "And he's like, 'No seriously, he's a really good dude … he's the guy in the orange shirt.' And I was like, 'Shut up, I've been staring at him this entire time.' And then we ended up meeting and that's how we met…. The rest is history."
Kramer shared their PDA-filled photos on Instagram on Jan. 11. In the caption, she wrote about healing and her newfound love.
"Everyday, I continue to heal and I know there is still lots of work to do, but damn it feels really nice to find happiness along the way," she wrote. "To find someone who doesn't look at your scars as a challenge or problem but rather helps you hold them and stands there to encourage you with love, strength and empathy along the way."
Kramer was previously married to Mike Caussin. They separated in April amid allegations that he was unfaithful to her. They finalized their divorce in July. The exes share two children, daughter Jolie, 5, and son Jace, 3.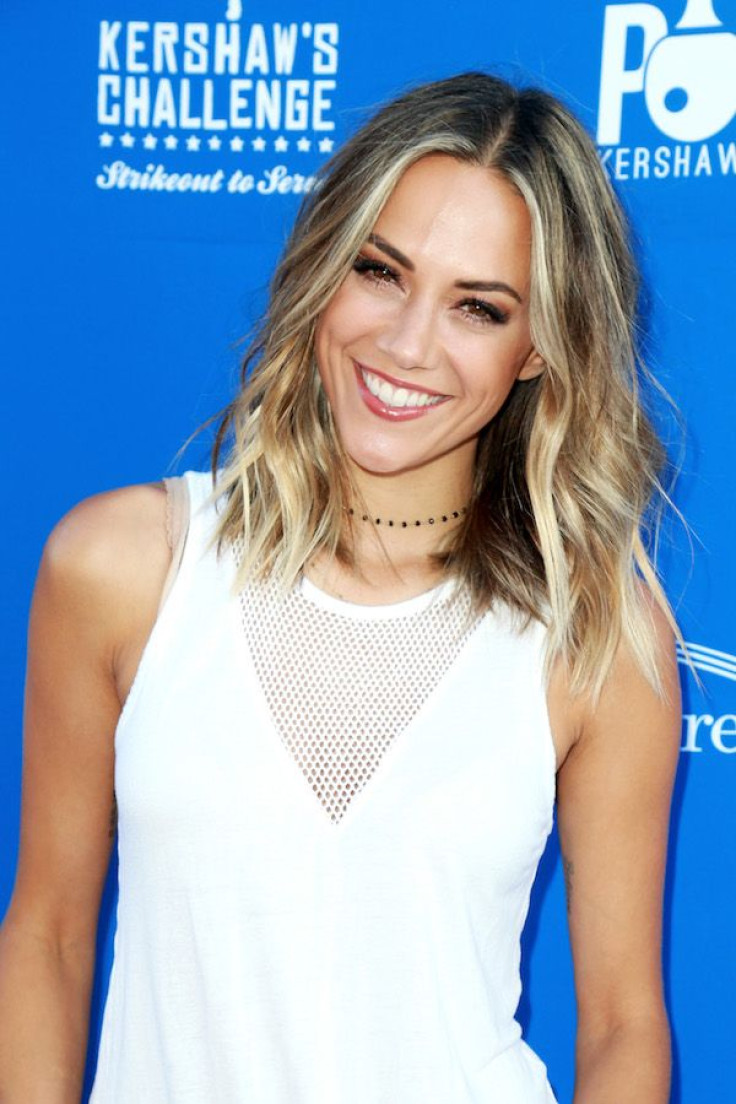 © Copyright IBTimes 2023. All rights reserved.