'Jane The Virgin' Season 2 Spoilers: No New Episode This Week, Rita Moreno Returns As Jane's Grandmother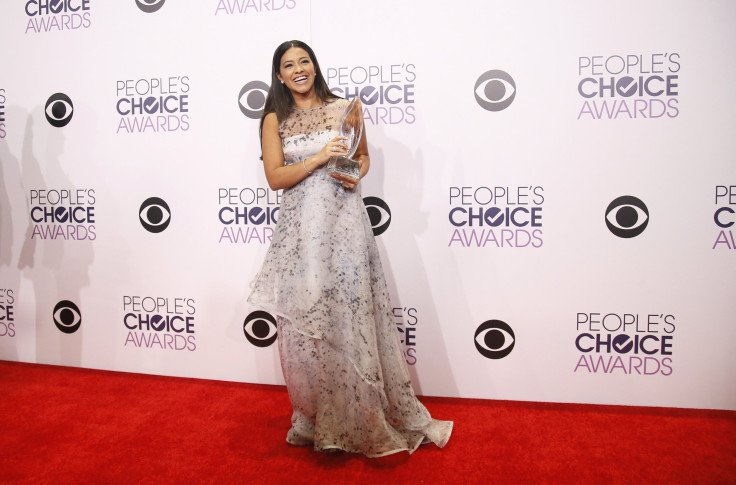 Fans of the CW hit comedy series "Jane The Virgin" will have to wait until the end of the month, to see a brand new episode. No new episode was aired this week, with the last one having been the midseason finale back on Dec. 14. "Chapter Thirty-One" is expected to hit screens on Monday, Jan. 25, over a month since the previous episode. [Warning: spoiler alert]
Not much has been revealed in "Jane The Virgin" Season 2, Episode 9. A promo video shared by the network, teases the return of actress Rita Moreno, who reprises her role as Jane Villanueva's (Gina Rodriguez) paternal grandmother. In the video, she meets baby Mateo for the first time, and drops a shocking secret. Lilliana dela Vega reveals that her husband, Rogelio's father, is gay.
Jane's love life is still in shambles. In the previous episode, Michael Cordero (Brett Dier) refuses to talk to her or anyone in her family. He stays away from Jane, and attempts to keep everyone safe, by tracking down the criminal mastermind, Sin Rostro.
With Michael busy doing his job, Rafael Solano (Justin Baldoni) was not able to take advantage of the time he had with Jane. The pair had a falling out, after Jane discovered that Rafael set Michael up. They were able to at least patch things up long enough, to celebrate Mateo's first Christmas together. However, their relationship has significantly cooled.
Meanwhile, as both of her love interests appear to be slipping away, the show has reportedly cast "Scream Queens" star Diego Boneta as a new character in the show. He will play Dax, a techie computer geek, who will take a look at Jane's computer, and will end up surprising her in some way.
Find out what happens next, when "Jane The Virgin" Season 2 returns on Monday, Jan. 25 at 9:00 p.m. ET on The CW.
© Copyright IBTimes 2023. All rights reserved.