'Jane The Virgin' Star Gina Rodriguez On Why She Became An Actress: I Want 'To Change The Perception Of Latinos'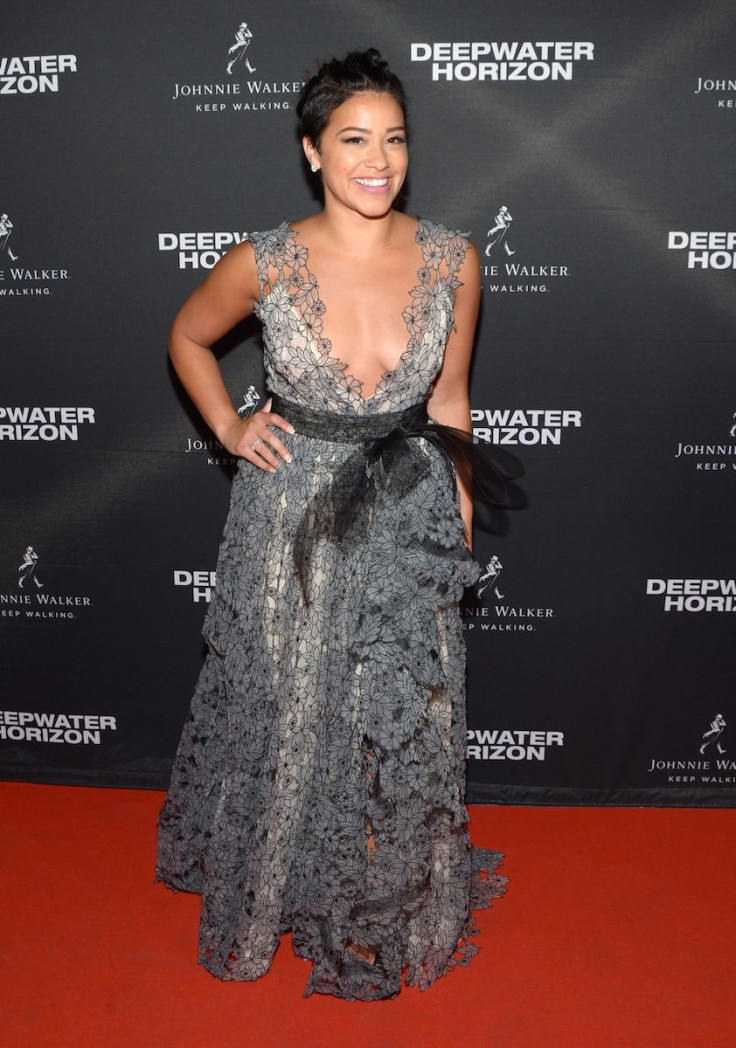 "Jane the Virgin" star Gina Rodriguez became an actress, not for the money or fame, but for one purpose only: to bring something new to the table and change the perception of Latinos in the industry.
"I can create change for a younger generation that does not see themselves portrayed positively on screen," Rodriguez told Digital Spy.
Aside from The CW show, Rodriguez has also dabbled in film. She recently starred in the film "Deepwater Horizon" as Andrea Fleytas, a crew member who survived the devastating explosion of the Deepwater Horizon drilling rig in 2010.
"Her story rang so loudly in my years as something that I thought was going to be imperative for the Latino community to own - to be a part of this conversation, to remind everyone that we are part of the backbone of America," she said.
"We contribute and we fight and we survive and we are heroes... and she [Andrea] is a hero," added Rodriguez.
After "Deepwater Horizon," Rodriguez jumped right back to work on "Jane the Virgin." The Latina actress said she did not have a tough time transitioning from one character to another because playing Jane just comes naturally to her.
"The nice thing with Jane is that I know her so well," she said. "When I am asked to be Jane, it's like putting on my favorite jacket - I know how it feels, I know what it looks good with, I know how I'm going to feel in it."
But for Season 3, Rodriguez said her usually upbeat and optimistic character will actually be in her "lowest of lows," since her husband Michael Cordero (Brett Dier) is still fighting for his life in the hospital.
She told Entertainment Weekly that she filmed a lot of heavy scenes for the next season that will really tug at the heartstrings, and it took a lot of effort for her to maintain her positive aura in real life. "You learn to replace your energy in some other thought than the one in the scene," Rodriguez explained. "It's very heavy."
With so many exciting things to look forward to next season, Justin Baldoni, who plays hotelier Rafael Solano, told the Huffington Post that fans better buckle their seatbelts because it's going to be one exhilarating ride.
"All I can tell you is that it's going to be crazy! Season three is going to be crazier than season two, which was crazier than season one...so get ready!" he said.
"Jane the Virgin" Season 3 will premiere on Monday, Oct. 17, at 9 p.m. ET on The CW.
© Copyright IBTimes 2023. All rights reserved.