Janet Jackson Addresses Michael Jackson's Sexual Abuse Allegations, Justin Timberlake Scandal In New Documentary
KEY POINTS
Janet Jackson shared her life struggles and challenges in Lifetime's documentary "Janet"
Janet talked about her brother Michael Jackson's sexual abuse allegations in the trailer
The "Every Time" singer also opened up about the "Nipplegate" incident with Justin Timberlake
Janet Jackson will be breaking her silence on the challenges and struggles she faced throughout the years in a new documentary.
In her upcoming Lifetime documentary "Janet," she shared never-before-seen videos and interviews about herself and how she dealt with the family tragedies, including the death of her brother, Michael Jackson. Michael was accused of sexual abuse after he allegedly molested a 13-year-old boy. In 1993, the police investigated another case of Michael allegedly sexually abusing another 13-year-old boy and found no evidence. The superstar had always denied the accusations.
"There's a great deal of scrutiny that comes with having that last name," Janet says in the trailer.
The video also featured a clip of Michael leaving the courthouse with Janet and their mother, Katherine Jackson, a day after the 2005 proceedings of his 2005 child molestation trial. Janet gave an affirmative response when asked if her brother's legal battle affected her career.
"Yeah," she said. "Guilty by association. I guess that's what they call it, right?"
The "Every Time" singer rarely commented on Michael's sexual abuse allegations. However, she always stood by him.
When he passed away in 2009, two other accusers stepped out and filed and lost lawsuits against his estate over alleged past child sexual abuse by the "Billie Jean" singer. They opened up about the abuse in the 2019 HBO documentary "Leaving Neverland," which the Jackson family has denied.
Janet also talked about the infamous "Nipplegate" incident, when she and Justin Timberlake performed on stage at the 2004 Super Bowl. He ripped off part of her top when they were about to end their performance, and it exposed her breasts.
The public blamed Janet for the incident, and it affected her image. However, Timberlake didn't face the same backlash as her.
"They build you up," Janet says in the trailer before it shows the Super Bowl incident, "and then once you get there, they're so quick to tear you down."
Timberlake issued a public apology to Janet and Britney Spears for contributing to their misery and "benefiting from a system that condones misogyny and racism." The singer admitted that he received a lot of tags, messages and comments after The New York Times' documentary, "Framing Britney Spears," revisited his and Spears' breakup. The documentary showed him claiming on a radio show they had sex and his camp pushing the narrative that they split because she allegedly betrayed him.
"I specifically want to apologize to Britney Spears and Janet Jackson both, individually, because I care for and respect these women and I know I failed," he wrote on Instagram.
The first part of "Janet" premieres on Lifetime and A&E on Friday to mark the 40th anniversary of her 1982 self-titled debut album.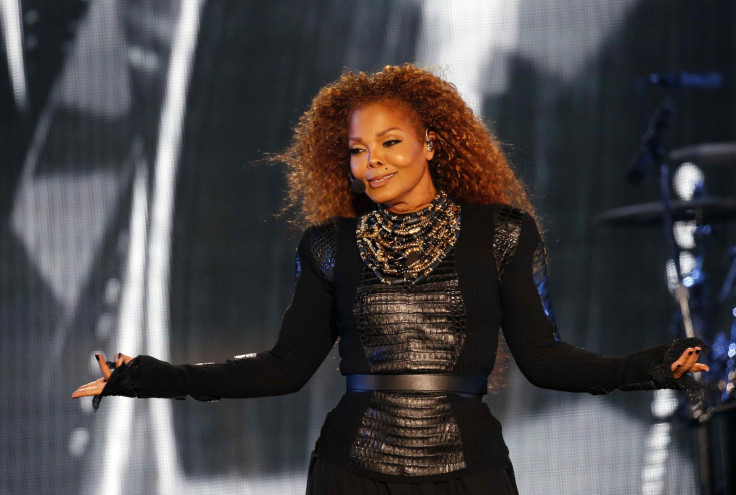 © Copyright IBTimes 2023. All rights reserved.