Janet Jackson, Justin Timberlake Are 'Very Good Friends' After Super Bowl Scandal
KEY POINTS
Janet Jackson said the so-called "Nipplegate" incident was blown out of proportion and described it as an "accident"
She shared that she and Justin Timberlake remained "good friends" after the 2004 Super Bowl incident
Jackson said she and Timberlake have "moved on" from the scandal and urged others to do the same
Janet Jackson is setting the record straight about her relationship with Justin Timberlake following their 2004 Super Bowl performance.
Timberlake, 40, infamously tore off part of Jackson's clothes at the end of their halftime performance, exposing the 55-year-old singer's breast.
The "Rhythm Nation" star cleared the air regarding her friendship with Timberlake following the so-called "Nipplegate" scandal in a message to fans recorded earlier this year in Miami for her two-night Lifetime and A&E documentary event, "Janet." Jackson said their friendship didn't change even after the incident.
"Honestly, this whole thing was blown way out of proportion. And, of course, it was an accident that should not have happened, but everyone is looking for someone to blame and that's got to stop," Jackson was quoted by People as saying. "Justin and I are very good friends, and we will always be very good friends. We spoke just a few days ago. He and I have moved on, and it's time for everyone else to do the same."
The "Cry Me a River" singer has long faced scrutiny over the fallout of their Super Bowl performance. While Timberlake's record sales spiked following the incident, Jackson was blacklisted from the industry, and her music was removed from radio stations and TV channels.
While speaking to her brother Randy Jackson in the documentary, the "Together Again" singer recounted Timberlake reaching out to her at the time and asking her if he should release a statement amid the backlash.
"We talked once and [Justin] said, 'I don't know if I should come out and make a statement,'" Janet said. "And I said, 'Listen, I don't want any drama for you. They're aiming all of this at me.' So I said, 'If I were you, I wouldn't say anything.'"
However, in a previous interview with Oprah Winfrey in 2006, Janet said she felt that "all the emphasis was put on me" following the scandal, "as opposed to us." When asked if she felt like Timberlake "left her hanging," she responded, "To a certain degree, yeah."
Last year, Timberlake issued a public apology to Jackson and his ex-girlfriend Britney Spears following the release of the New York Times documentary "Framing Britney Spears" on FX and Hulu. The documentary had explored his former relationship with the "Toxic" singer.
"I am deeply sorry for the times in my life where my actions contributed to the problem, where I spoke out of turn or did not speak up for what was right. I understand that I fell short in these moments and in many others and benefited from a system that condones misogyny and racism," he wrote on Instagram. "I specifically want to apologize to Britney Spears and Janet Jackson both individually, because I care for and respect these women and I know I failed."
"Janet" premiered Friday on Lifetime and A&E.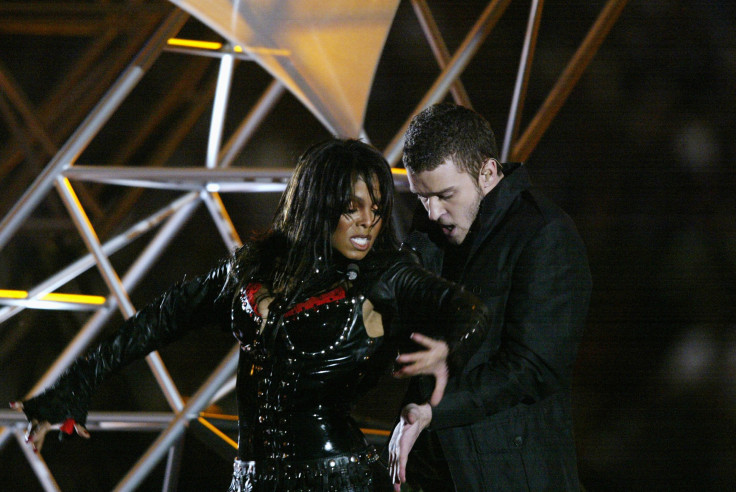 © Copyright IBTimes 2023. All rights reserved.