Japan Earthquake Today: Minor Damages, Nuclear Plant Intact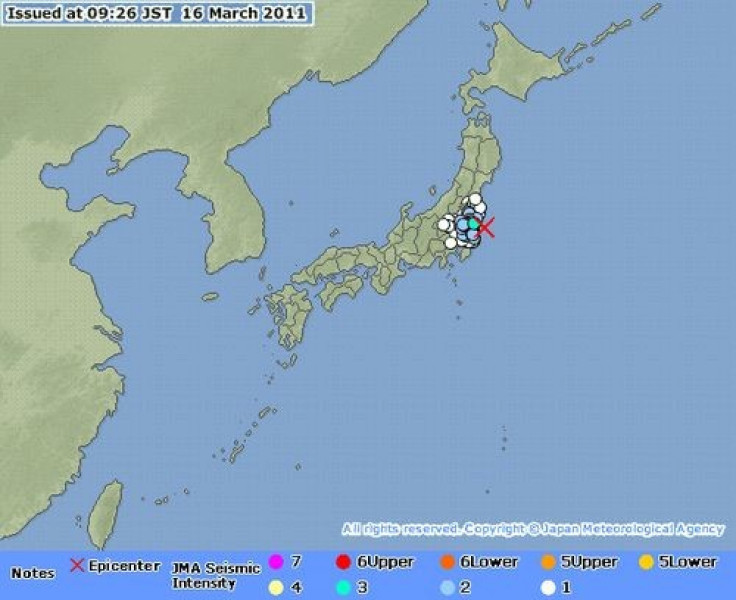 Japan hasn't stopped with aftershocks since the 9.0 magnitude earthquake that occurred on March 11th, with today marking the largest aftershock to date.
See all Japan Earthquake News
The country experienced a sizeable 7.1 magnitude earthquake that shook near the east coast of Honshu. Officials prompted the Japanese government officials to issue a tsunami alert, but it was later retracted.
The earthquake occurred on April 07, 2011 at 11:32:41 PM local Japan time at the epicenter location.
The USGS reported the exact location of the earthquake was at 38.253°N, 141.640°E and was 30.4 miles deep. The nearest city was 41 miles east of Yamagata, Honshu, Japan.
Several people in Toyko, 205 miles away from the location of today's earthquake, reported to the USGS that the shaking felt anywhere from moderate to very strong.
Tomorrow marks four weeks since the deadly earthquake and tsunami struck Japan.
Still over 12,000 people are reported dead, nearly 15,000 are still missing, and more than 160,000 are still displaced from their homes.
Workers have been trying to battle the save badly damaged Fukushima Daiichi nuclear power plant in recent weeks as well.
No radiation changes were detected at the plant after Thursday's earthquake and the injection of water into reactor pressure vessels was not interrupted, the IAEA said.
© Copyright IBTimes 2023. All rights reserved.