Japan Reconsiders Boardroom Rules in the Wake of the Olympus Scandal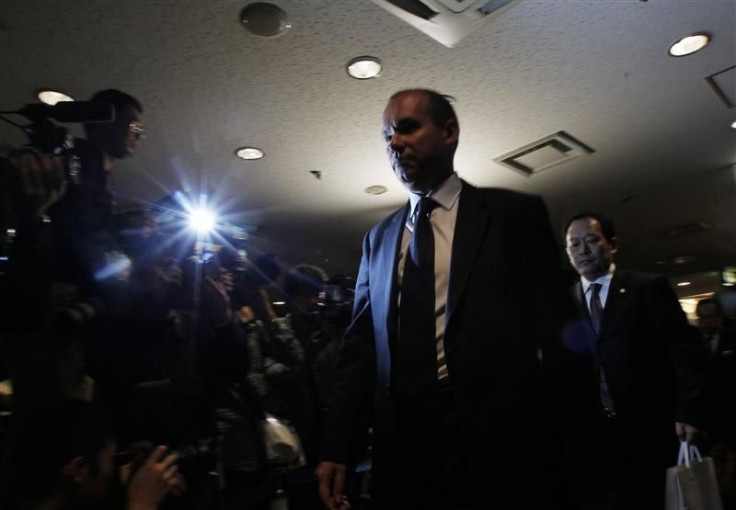 A Japanese government panel will propose mandatory appointments of outside directors on boards of large firms in the hope of averting the kind of accounting scandal that has engulfed Olympus Corp.
But expectations of meaningful change are not high, and experts say the process in which companies pick outside directors may also need regulatory adjustment.
The British ex-CEO of Olympus, Michael Woodford, emerged from a meeting of directors on Friday convinced its board would eventually quit.
Major foreign shareholders have called for Woodford to be immediately reinstated, saying he can restore faith in the 92-year-old cameral and endoscope maker.
Olympus fired Woodford, a rare foreign CEO in Japan, alleging he had failed to adapt to Japanese culture and the company's management style. Woodford says he was axed for questioning dubious merger-and-acquisition payments.
Olympus first denied any wrongdoing, but later said it had hidden investment losses from investors for two decades and that it had used some of $1.3 billion in M&A payments to aid the cover-up.
An advisory panel under the Ministry of Justice has been working on a draft for more than a year to revise Japan's corporate law, including reforms to corporate governance.
Based on the draft, to be submitted next month, the ruling party would propose a revision to the law next year, the Asahi newspaper reported on Saturday without citing sources.
Outside directors, also known as nonexecutive directors, are not employees or stakeholders in a company and are seen as relatively free from the conflicts of interest that may affect those with direct links to the organization.
(Reporting by Shinichi Saoshiro; Editing by Nick Macfie)
© Copyright Thomson Reuters 2023. All rights reserved.