Jared Leto Teases Morbius Crossover With Marvel Villains: 'The Multiverse Has Officially Opened' [Watch]
Jared Leto opened up about his upcoming Marvel movie "Morbius," where he plays the titular role, and hinted that fans might see crossovers between Morbius and other Marvel villains.
Leto noted there is a lot of "mystery" about Morbius and his persona "stands out," adding that this is the first time there is a movie about Morbius "so there is an entire world to discover."
"In the film version of Morbius, he's part of a much larger universe," the actor said in an interview dropped by Sony Pictures Entertainment on YouTube on Monday. "The Multiverse has officially opened, and there's all kinds of opportunities for villains to meet up."
While Leto teased that he might appear with other villains due to the multiverse concept, the upcoming Marvel movie titled, "Doctor Strange in the Multiverse of Madness," is all about the consequences of opening the multiverse.
Fans have already seen all three Spider-Men coming together in "Spider-Man: No Way Home" due to this multiverse concept. Now, it will be interesting to watch how villains also cross their path in upcoming Marvel movies.
Fans also took to the comments section of the video and shared their opinion on the multiverse.
"Given the vast possibilities of the multiverse, Morbius could fit perfectly into the dark, supernatural theme of the MCU," one of the fans shared. "He could cross paths with Blade, the Werewolf by Night, or join the team of the Midnight Sons."
Another fan suggested that Morbius and Venom are in the same universe due to which fans might get to see them together.
"It's more like Morbius is in the same universe as Venom," a fan wrote. "In addition, Michael has exactly the same orange prison robe as the prisoners in Ravencroft, where Cletus staged a riot in Venom 2. And all these Easter eggs: the tower with the Oscorp logo, the poster with Spider-Man Raimi, the Vulture - all this is the result of an unsuccessful spell of Doctor Strange, or the Multiverse of Madness."
"Morbius" final trailer dropped last month on Twitter.
The flick revolves around a character, Biochemist Michael Morbius, who struggles to find a cure for his rare blood disease. However, the human experiments done on him go wrong as he turns into a vampire.
"Morbius" is slated to release on April 1.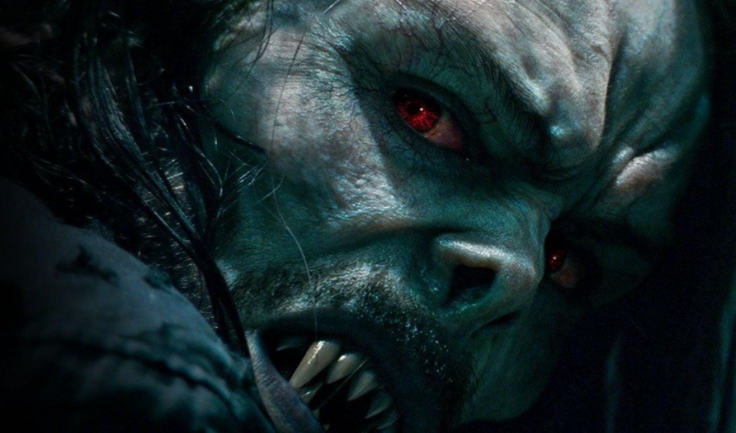 © Copyright IBTimes 2023. All rights reserved.