Jason Bateman Talks 'Ozark' Finale, Next Project And Why He's Focusing On Directing
KEY POINTS
Jason Bateman said "Ozark" got "pretty close to the ambitious target" they were looking to hit with the series before it ended
He shared that he now loves directing more than acting
Bateman is set to direct a movie starring Chris Evans and Scarlett Johansson
Jason Bateman is opening up about his career and what's next for him after bidding goodbye to his hit series "Ozark."
In addition to playing "Ozark's" lead character Marty Byrde, Bateman, 53, was also involved behind the camera as the Netflix crime drama series' executive producer and director of nine of its episodes.
In a new interview with Variety, Bateman revealed his feelings about "Ozark" wrapping up earlier this month and why they decided to end the series after four seasons.
"It felt really good to finish something that we all worked so hard to try to do in a somewhat specific and precise way," he said. "I'd like to think everybody got pretty close to the ambitious target we were looking to hit with the show, but I also realize that it gets progressively harder to end on a high note the longer you stay. You're bound to plank it eventually."
Bateman also shared that the series' ending "wasn't mapped out at all" and that he, his co-star Laura Linney and showrunner Chris Mundy tossed around a few ideas before deciding how to end the Byrdes' story.
"In terms of how it all ended, Chris and I talked about whether we should have the Byrdes pay a bill or not? Do they get away with it or don't they?" the actor said. "Ultimately, we wanted Chris to make the decision, and he was really excited about coming up with a happy ending, but adding some sort of smudge on it. There's something sticky about it. Because once we fade to black, we see that they got away with it, but at what cost?"
Following the conclusion of "Ozark," Bateman is set to direct a movie starring "Avengers" co-stars Chris Evans and Scarlett Johansson.
Asked whether he now plans to focus more on his work behind the camera, he told the outlet: "I still love acting, but I think I may love directing even more."
Bateman explained that an actor is "just part of" the project, but a director "gets to play with every department, including the acting side."
"I'm just enjoying a more 360-degree view. Acting is still enjoyable, but I'm a bit of a hedonist and right now directing is where I'm getting the most pleasure. But nothing is more exciting than directing and acting, so that was really fun on 'Ozark,'" he added.
Bateman went on to reveal that he likely won't appear on screen in his next project as he plans to focus his efforts on directing.
As for his next movie, Bateman teased that the film, tentatively titled "Project Artemis," is about the "moon landing."
Earlier this year, Deadline reported that Apple dropped more than $100 million on Bateman's upcoming film.
Details about the plot are scarce, but unnamed sources told the outlet that the movie "is set against the space race."
Rose Gilroy, daughter of writer-director Dan Gilroy and actress René Russo, will write the script. Johansson and Bateman are among the producers of the upcoming project.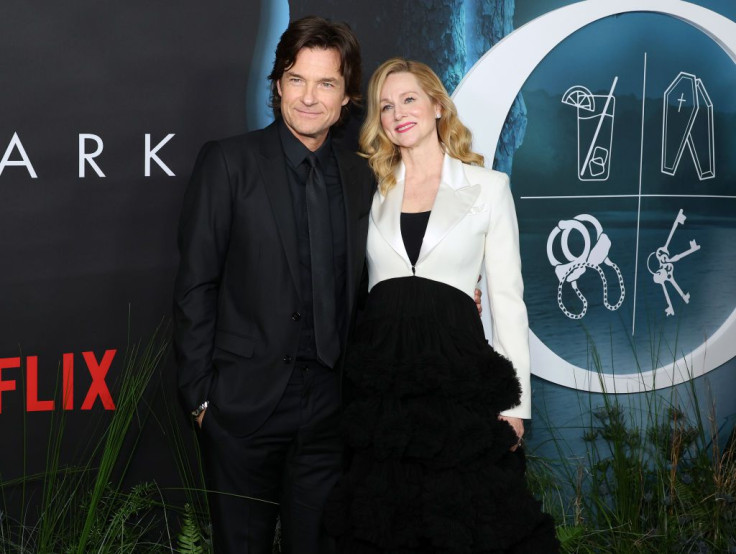 © Copyright IBTimes 2023. All rights reserved.