Jason Blum Delivers Powerful Message To Graduates: 'Be True To Who You Are'
KEY POINTS
Jason Blum surprised the students who are set to graduate from Vassar College by sending them a lot of good wishes in a video message
He insisted that students should be "true to" who they are and should not pretend they are something they are not
Blum assured the graduates that they will get a lot of opportunities in the coming future
Jason Blum, the three-time Oscar-winning producer, surprised the students who are set to graduate this year from Vassar College by sending them a lot of good wishes in a video message. The clip was posted on the university's official Vimeo account.
The 51-year-old producer gave a lot of advice to the young students who want to go out and change the world. The acclaimed producer also shared some of his life struggles to tell the students how failure and frustration should never distract them from achieving whatever they want to.
He started his message by saying that a lot of young people might be feeling "hurt" because they did not get to have a graduation ceremony like their friends who graduated last year. However, he urged the students to "embrace" these feelings and hold them closer. Blum also noted that the students should not be scared of the future.
The ongoing pandemic has forced every academic institution to cancel their graduation ceremonies because of the strict guidelines imposed by the government amid the global crisis.
"I am sure that when you entered Vassar you had plans post-graduation that did not involve a global pandemic. That must hurt. It must hurt a lot. And it must feel unfair. Because it is. I would be pissed. But try and embrace those feelings. Do not do what I did when I graduated and let the future scare and intimidate you. Embrace it and hold it close. It is your new friend," said Blum.
Later in his address, the Emmy award-winning producer talked to the students about the initial phase of his career. He insisted that students should be "true to" who they are and that they do not need to pretend like they are something they are not.
The esteemed producer further stated that lying is always a "wrong path" to take and no one achieves anything by lying to the world.
"From selling cable, I learned the value of making deals where both parties win, and also that business is about a lot more than money. But most of all, it taught me the value of telling the truth. No one gets anywhere lying to the world. Or more importantly, lying to themselves. That's the wrong path to take. I was a broke actor selling cable TV door to door to support myself," Blum said.
The creator of Blumhouse Productions ended his message by saying that they will get several opportunities to shine in the coming years and they should grab these opportunities without judging them.
"Opportunities will be there for you, I promise but they will not always be appealing. Some will be off the beaten track, out-of-the-box, off-the-rails, but do not judge," Blum said.
Blum is not the only celebrity to congratulate this year's graduates. Notable personalities like Brad Pitt, Barack Obama, Gal Gadot, Pharrell Williams, and many others have delivered inspirational speeches to the many graduating students, as well.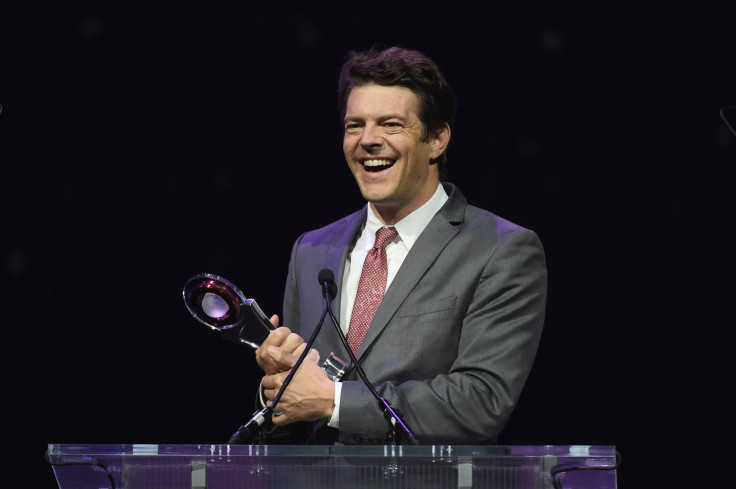 © Copyright IBTimes 2023. All rights reserved.