Javi Marroquin And Kailyn Lowry Divorce Off? 'Teen Mom 2' Star Pens Cryptic Tweets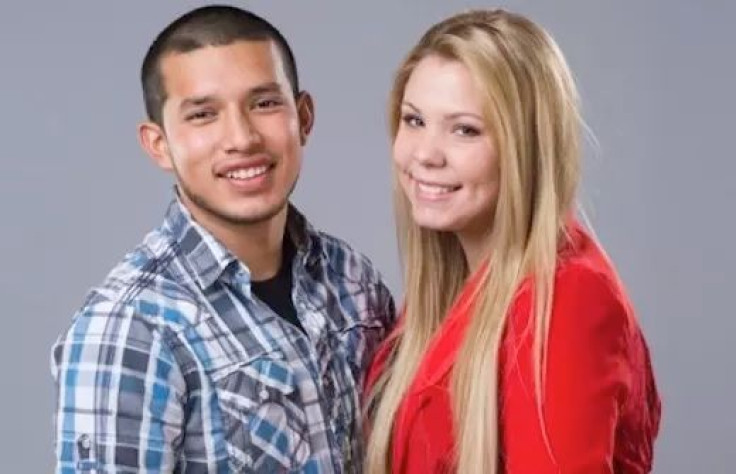 "Teen Mom 2" star Kailyn Lowry posted cryptic tweets last week that made some fans assume her divorce to estranged husband Javi Marroquin was off. While the MTV reality star wrote the messages that seemed to be directed at a love interest, she didn't identify the subject.
"Deep down when I face it, all I want is you now," she wrote Oct. 2. "I love you and hate you it's so hard to explain." The post was liked scores of times by her 1.17 million followers.
While it seems like those messages are directed at Javi, he denied it during an interview with Radar Online Monday. "I do see those tweets, but I stay out of Kail's love life," he said. "Those tweets aren't towards me."
The divorce is still on, but there has been a change in their relationship. Javi once planned to slam Kailyn in his book, "Heartlessly Hustled," but now he's reconsidering.
"The only reason I was coming out with that book was to make sure my story was out," he said. "But Kail and me are doing really well so I guess we'll see. I'm willing to drop all of this. At the end of the day, I was mad and angry when I got home. Now I'm in a good place and I'm willing to let everything go."
But that might change with Kailyn's book, "Heart and Hustle," hits stands Nov. 22. "I am a little bit nervous," Javi confessed. "I'm going to be one of the first ones to read it."
Javi was inspired to write a book of his own after he read parts of Kailyn's story and disagreed with it. "It's actually a response to Kail's new book coming out," Javi told Radar Online in a previous interview. "Except mine will be the truth and what she actually did that ended the marriage."
Javi has insinuated that Kailyn cheated and lied, which ultimately ended their marriage of 4 years.
Season 8 of "Teen Mom 2" is currently filming.
Follow me on Twitter @mariamzzarella
© Copyright IBTimes 2023. All rights reserved.