Jay Cutler's 'Shady Side' Revealed After Kristin Cavallari Split
KEY POINTS
Jay Cutler has a shady side, according to an insider
Kristin Cavallari and Cutler's relationship turned bad while they were going through a divorce
Fans accused Cavallari of using Cutler's social media account on Mother's Day
Jay Cutler has a "shady side" and so his friends were not surprised with his split from Kristin Cavallari.
Cavallari and Cutler announced their split in April. Their fans were shocked after learning about their breakup. However, their friends were reportedly not surprised that they split because they saw Cutler's "shady side."
"Kristin and Jay's split was not surprising at all to their friends. Their relationship always had its ups and downs and Kristin and those close to her thought that Jay had a shady side to him," a source told Us Weekly.
"The issues in their relationship had been brewing for a while."
An insider said that Cutler had a temper and was mean to Cavallari. The insider added that he would embarrass her, make her feel bad or storm off the set. He was also not friendly to the crew of their show.
"He was never pleasant to the crew or others filming," the source continued.
"Her breaking point was this last year. She felt like it was time. They had been trying to make it work and she certainly had been. They had been to counseling."
The source added that Cutler is a "shouter." He didn't mind calling her out in front of others which Cavallari reportedly found embarrassing. Moreover, Cutler was allegedly rude to their fans. Their marriage had been unstable for a while and "The Hills" alum only stayed for their kids.
Initially, the then-couple announced that they "have nothing but love and respect to one another." However, things turned more complicated as they processed their divorce.
In the divorce documents, Cavallari cited "inappropriate marital conduct" and "irreconcilable differences" as grounds for their divorce. The "Laguna Beach" star also requested for primary physical custody and demanded child support from Cultler and for him to pay their kids' health insurance and other health-related expenses.
However, some fans slammed Cavallari and supported Cutler following their split.
"Sorry to hear that. He is a great man and father. You are a party girl and he is a realist. My heart goes out to Jay," smh_190 opined.
"This is not surprising at all. They are complete opposites. Jay is content with staying home and spending time with his family while Kristen was always too worried about the show, her business and her friends," edkarl12 commented on Cavallari's post.
On Mother's Day, Cutler shared a photo of Cavallari with their kids and paid tribute to her. However, fans accused Cavallari of making the post and asked her to return the account to her ex-husband.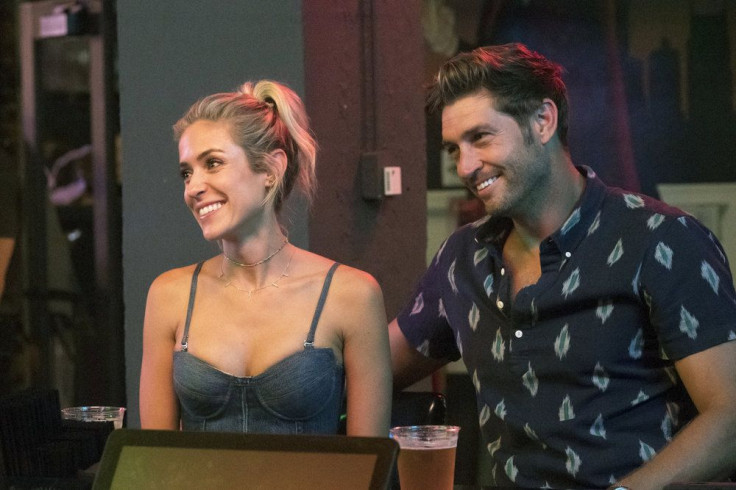 © Copyright IBTimes 2023. All rights reserved.