Jazz Jennings Lauds Brother Sander For Keeping Their Family United Despite Trials
KEY POINTS
Jazz Jennings is proud of her brother Sander for sharing his happiness with everyone
The reality star added that Sander serves as the glue that keeps their family united
Fans reacted positively to the lovely interaction between the siblings on Instagram
Jazz Jennings acknowledged her brother Sander Jennings' role in keeping their family glued together despite the trials and challenges along the way.
On Sunday, Sander, 23, took to Instagram to share photos and a video showing him having a blast at Tortuga Music Festival in Fort Lauderdale, Florida. The first photo showed him flashing a big smile to the camera while standing shirtless in the middle of crowd. Another snap showed him beaming with his friends.
"Being happy never goes out of style [red heart emoji]," Sander captioned the post that also featured a clip of him dancing, singing and having the time of his life at the festival.
Right after updating his profile with the new post, his 21-year-old sister, Jazz, wrote a comment complimenting him for always sharing his happiness with everyone and for keeping their family united despite the trials and issues.
"You share your happiness with everyone you know and it touches us all. I love you for that," she wrote.
Jazz continued, "Our family will always be united, and I feel like you're the glue to our connections. You are a STAR haha."
Fans reacted to the siblings' lovely interaction on the social media platform. Many of them agreed that it's really nice to see family members supporting each other through thick and thin.
"I love how you and [your] siblings are so supportive of each other! You're a great role model for family values," one wrote.
"You have such a beautiful family. My niece is transgender. The kindness & compassion you & your family have is beautiful, loving & sincere," another commented.
Sander's post comes weeks after the first trailer for the seventh season of their family's reality show "I Am Jazz" dropped. The trailer gave a glimpse of what's been going on in their family, especially to the titular star of the show.
One scene that caught a lot of attention featured Jazz admitting that she's embarrassed by her 100-pound weight gain due to her binge-eating disorder. The LGBT rights activist also did not shy away from revealing that she's been "fat-shamed" by her own family.
"I do experience fat-shaming from my family. It makes me feel really humiliated," she said in the trailer that was exclusively released via Entertainment Tonight.
Jazz has been very open about her struggles with her weight gain to her fans on social media. Back in June, she said she was ready to hold herself accountable and change her ways to address the "substantial amount of weight" she gained in the last few years.
In August, she made the headlines when she shared a full-body photo of herself on Instagram. Some fans wrote negative comments about her weight after seeing the snap, while others called out her critics and pointed out to them that Jazz was going through a hard time because of her disorder.
"I Am Jazz" Season 7 premieres Nov. 30 at 9 p.m. ET on TLC.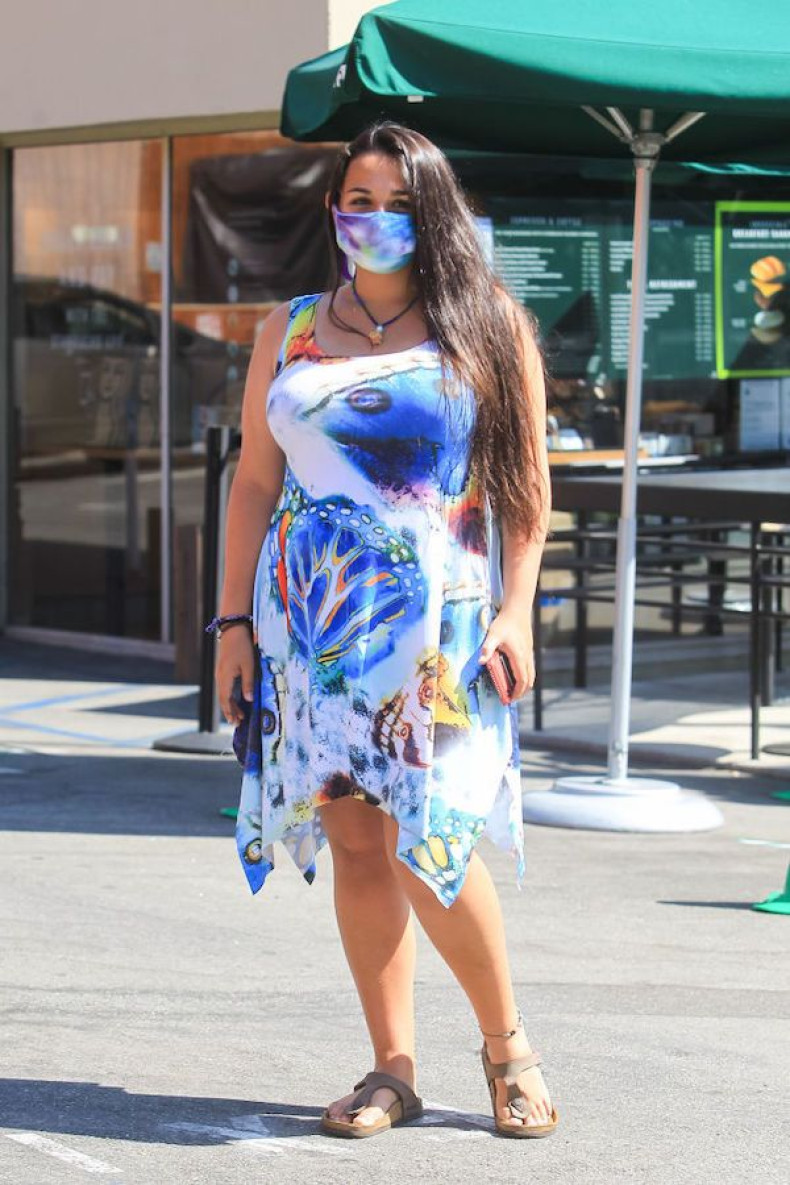 © Copyright IBTimes 2022. All rights reserved.