Jazz Jennings Wants 'No Commitment' Relationship With Boyfriend Ahmir After Bottom Surgery
"I Am Jazz" Season 5 is close to airing its finale, but the penultimate episode this week definitely intensified the anticipation for the last episode. Jazz Jennings apparently dropped a bombshell when she announced that she's not ready to commit even though she's in a relationship with boyfriend Ahmir Steward.
Jazz is currently over the moon now that she's done with her surgeries and has fully transitioned. However, the big change in her body also fueled her cravings to explore the world more and to meet other people outside of her relationship with Ahmir.
When Jazz and her pals headed to Deerfield Beachfront Park, the trans teen confidently donned a swimsuit for the first time. Jazz admitted that she's very happy because she no longer has to wear shorts whenever she goes swimming because now she has a "flat surface" following her bottom surgery.
Aside from enjoying the waves, however, Jazz decided to open up to her friends about her desire to put herself out there and meet other people. She said this after noticing the "many attractive people at the beach." But then she asked her friends if it's alright to look at others even though she currently has a boyfriend.
Jazz's friends assured her that it's not bad to look at people and think they're attractive. Her pals then said that what's bad is going up to people "and try and talk to them and stuff." To this Jazz responded that she has this "urge within me to kind of put myself out there more, now that I'm confident in my body."
Their conversation turned more serious when Jazz's friends informed her that if she's thinking about meeting other people, then she might not be ready for a relationship. Jazz contemplated on this idea before disclosing that while she really likes what she has with Ahmir, there's a part of her that just wants to grow by exploring her options with other people.
When her pals told her that she should tell this to her boyfriend, Jazz got into thinking. In her solo cam interview, the TLC star said, "Ahmir is a pretty monogamistic dude. So I don't think he's going to be fully open to the idea that I'm checking out other people and kind of [want to] explore."
Later in the episode, Jazz finally mustered her courage to open up to the Philadelphia native. During Jazz and Ahmir's hear-to-heart conversation, the former told the latter that she's "not ready to commit to something fully" since it's just her first time to be in a relationship and she still lacks experiences.
Upon hearing his girlfriend's words, Ahmir asked if Jazz wanted to break up with him. Jazz clarified that she doesn't want them to part ways, but she wants time and space to sort out her feelings. Ahmir then said that he understood Jazz. "This is how relationships get stronger. We just have to work on it," Ahmir said.
Meanwhile, some fans believe that Jazz and Ahmir may have already called it quits. "I Am Jazz" Season 5 was filmed late last year and so fans speculated that the two may no longer be together based on how they address each other on social media. Amid the breakup rumors, Ahmir recently broke his silence and told fans that they should just tune in to the show to find out.
"I Am Jazz" Season 5 airs Tuesdays a 9 p.m. on TLC.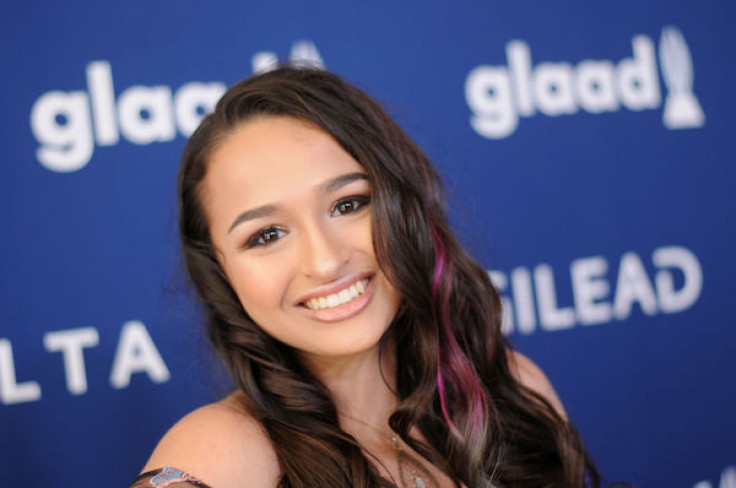 © Copyright IBTimes 2023. All rights reserved.