Jazz Jennings Admits She's Male Amid Backlash Over Bottom Surgery
Jazz Jennings is fully aware of the criticisms against her and her bottom surgery that's currently being documented on her show "I Am Jazz." Amid all the backlash, the trans teen recently broke her silence and just admitted that she's still male despite the medical procedures done on her body.
On the show's official Facebook page, some people expressed their disapproval of Jazz's transformation and her thinking that she's a woman because she's finally done with the final step in her transition.
"For Crying Out Loud, Jazz is a Man who with the help of blockers, hormones, and surgery is now a Mutilated Man. He is not a Woman. He will NEVER go through or experience what a REAL WOMAN goes through and experiences," user Linda Dodolak wrote.
Another user, Ivon Herrera, pointed out that a biological man will forever be a biological man even though he undergoes surgery to become a woman. However, she said that she still refers to Jazz as "her" because the television personality is living her life as a woman.
"[This] has nothing to do with being hateful or discriminatory. It has to do with basic biology. Jazz will never have a period nor will she ever carry a child in her womb. Her insides are male and will always be. Period," the user added.
Jazz may have caught wind of the commotion on her show's social media account because she decided to finally address the comments on her biological identity. In a tweet, she admitted that she'll always be male because of her chromosomes, but she's proud that she identifies as female.
"If we are speaking about biology, then sure, you can say that I'll always have XY chromosomes and never be a female. However, if we are discussing gender, then we are talking about identity & expression, & I am here declaring that I undeniably identify as a woman," she tweeted.
Jazz's admission came days after her boyfriend, Ahmir Steward, finally decided to address the speculations that they might have already broken up even though the TLC series is currently airing episodes featuring their romance.
In an Instagram post, Ahmir advised fans of the television show to just watch all the episodes and put two and two together. He added that it's actually good that fans couldn't tell if he and Jazz were still together because this just shows they aren't too "lovey-dovey" or "bitter" in case they have already called it quits.
The synopsis for this week's "I Am Jazz" episode reveals that Jazz is going to reevaluate her relationship with Ahmir after returning home from the Big Apple. She'll also once again bring up to her parents her desire to move out and live independently, but her mom Jeanette will try everything to convince her not to do it.
"I Am Jazz" Season 5 airs Tuesdays at 9 p.m. on TLC.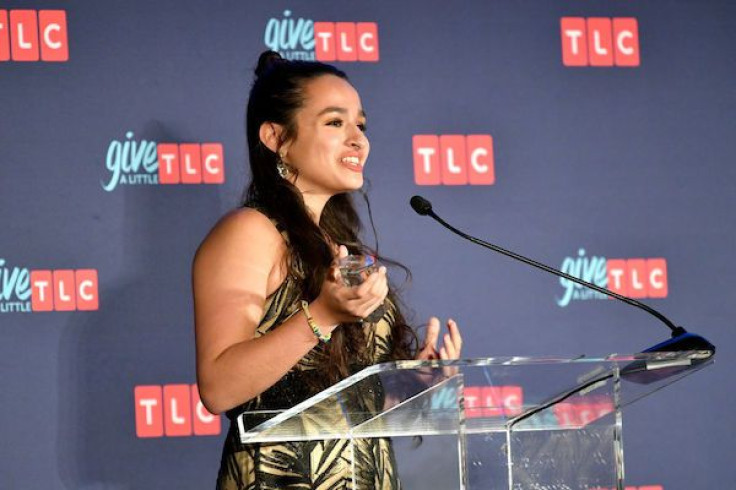 © Copyright IBTimes 2023. All rights reserved.