Jeffree Star Cosmetics Continues To Promote Morphe Palettes After Beauty Brand Drops YouTuber
Morphe may be done with Jeffree Star, but it appears the influencer has no intention of distancing his cosmetic products from the beauty brand.
Over the past few weeks, Star has faced backlash from members of the YouTube beauty community who have criticized his behavior. On Saturday, Morphe announced that it would be ending their professional relationship with Star but did not specify what caused the decision.
"Today we've made the decision to cease all commercial activity related to Jeffree Star and affiliated products. We expect this to conclude within the coming weeks. As we look to the future, we will continue to share updates on what lies ahead for the Morphe brand," the company tweeted.
Despite the end of the beauty guru's relationship with the makeup company, the official Instagram account of his cosmetics line promoted two palettes, which are still available for purchase on Morphe. The Jeffree Star Cosmetics account shared posts from fans on its IG Story, which featured the YouTuber's Jawbreaker and Cremated palettes.
Morphe's announcement comes after Tati Westbrook accused Star and YouTube vlogger Shane Dawson of manipulating her to damage fellow beauty influencer James Charles' career.
Meanwhile, beauty vlogger Jackie Aina revealed she would no longer affiliate herself with Morphe after claiming she couldn't support a company that retails "antiblack racist beauty brands."
Although Star hasn't responded to their comments, he addressed Morphe's decision to drop his products in a statement released on his company's Instagram account.
"We are shocked and extremely saddened by the decision of our former retail partner Morphe Brushes on parting ways with our brand and Jeffree. Over the past 5 years, we've accomplished amazing things together and released iconic products. We are proud of everything we've accomplished with them," the statement read.
Star's company went on to encourage fans to keep an eye out for announcements regarding his upcoming collaborations. "What's next? We have an incredible remainder of 2020 planned and are excited to share our new products with you and our partners around the world."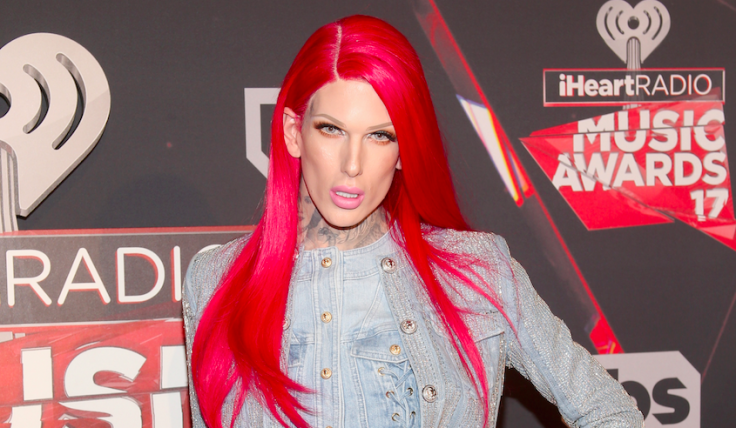 © Copyright IBTimes 2023. All rights reserved.