Jennifer Aniston, Brad Pitt Have A Special Relationship, Exes 'Can Get Through Anything'
It looks like fans aren't the only ones hoping Brad Pitt and Jennifer Aniston will get back together. During a recent interview, the stars' friend, Melissa Etheridge, couldn't help be gush about the ex-spouses' special bond.
Pitt and Aniston announced their separation in January 2005 and finalized their divorce later that year. While the 55-year-old went on to marry Angeline Jolie, the "Friends" alum married Justin Theroux. However, Pitt and Aniston are no longer with their respective spouses.
During a virtual appearance on "Watch What Happens Live With Andy Cohen" on Monday night, Etheridge shared her opinion about the former couple's relationship. While playing a game of "Iso-Lay It On Us," a fan asked the "Bring Me Some Water" singer what she thought of the "hysteria" surrounding Aniston and Pitt's reunion at the SAG Awards in January
"Oh God! I was hoping I could do your show without mentioning her whose name will not be mentioned," she replied.
"Oh, you know what? I loved Brad and Jen together, they were beautiful. I believe they will always remain, friends, because they're two very special people that can get through anything. I just hope that their friendship lasts."
Although fans may still be hung up on Pitt and Aniston's reunion, the 51-year-old made it clear that she is looking ahead. During a conversation with Sandra Bullock for Interview magazine, Aniston reflected on her life and her hopes for the future.
"What is it that you haven't done yet that you are looking forward to doing? Is it on a work level? Is it on a spiritual evolvement level? Is it all of the above?" Bullock asked her pal.
"My gut reaction was to say all of the above," Aniston replied.
"It's not so much what I see myself doing, but it's more like a little screenshot in my brain, where I hear the ocean, I see the ocean, I hear laughter, I see kids running, I hear ice in a glass, I smell food being cooked. That's the joyous snapshot in my head," she added.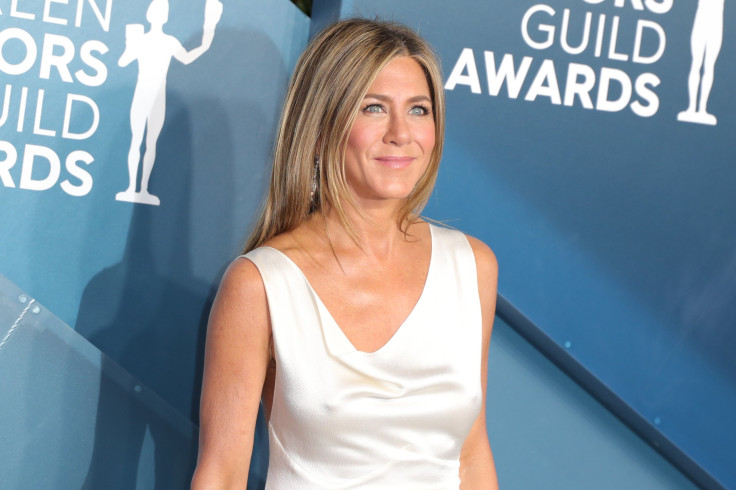 © Copyright IBTimes 2023. All rights reserved.