Jennifer Aniston, Brad Pitt's First Look For 'Fast Times' Charity Table Read Released
KEY POINTS
Brad Pitt and Jennifer Aniston's first look for "Fast Times at Ridgemont High" virtual table read leaked online
The fundraiser event will benefit CORE and REFORM Alliance
The virtual table read was set to happen last month but was delayed due to technical problems
Jennifer Aniston and Brad Pitt's most anticipated reunion is happening soon and fans can watch it when the "Fast Times at Ridgemont High" virtual table read airs this week.
Pitt and Aniston joined several high-profile celebrities for the "Fast Times" charity table read. The fundraiser event will benefit Sean Penn's nonprofit CORE (Community Organization Relief Effort) and REFORM Alliance
People shared a snap of Aniston and Pitt reuniting for the first time onscreen in years ahead of the table read. Aniston and Pitt are both smiling in the picture with Dane Cook, Morgan Freeman, Henry Golding, Shia LaBeouf, Matthew McConaughey, Jimmy Kimmel, Julia Roberts, John Legend and Ray Liotta.
Cook shared that he just listed a bunch of names and those celebrities were very responsive to his call, explaining how the cast came together.
"I mean, Jennifer Aniston was lovely, and was so gung-ho. Julia Roberts came in within that first week or two, and within 10 days, I knew that this could go the distance," he told People.
"In terms of casting and how we wanted it to come together, there's some expectation of what kind of person should be playing this role or that role, but truly it was about, let's really try to break up the diversity, and let's be unexpected. You know, a live read is a celebration of the written story."
Penn will not be playing his iconic stoner character Jeff Spicoli. The actors' characters will be revealed on the night of the event.
"I'm always game for a giggle. So, to gather remotely for a night of laughs with so many talented folks while providing CORE with much-needed resources to continue our vital work, then consider us fully onboard to play!" Penn said in a statement to Variety in August.
When Penn was asked why he won't be playing his original character, he just said that the was "very confident" with the actor playing the role.
Cook initially didn't think of a virtual table read when he started watching the films again. However, he wants to create a similar version that fits at the present time and realized that they can still do it and that's how they ended up with the live virtual table read.
The event was initially set to happen last month for the "Fast Times at Ridgemont High's" 38th anniversary. However, it was delayed due to technical difficulties. The live virtual table read will stream on Thursday at 9 p.m ET/6p.m. PT on Facebook and TikTok. It will also stream via LiveXLive.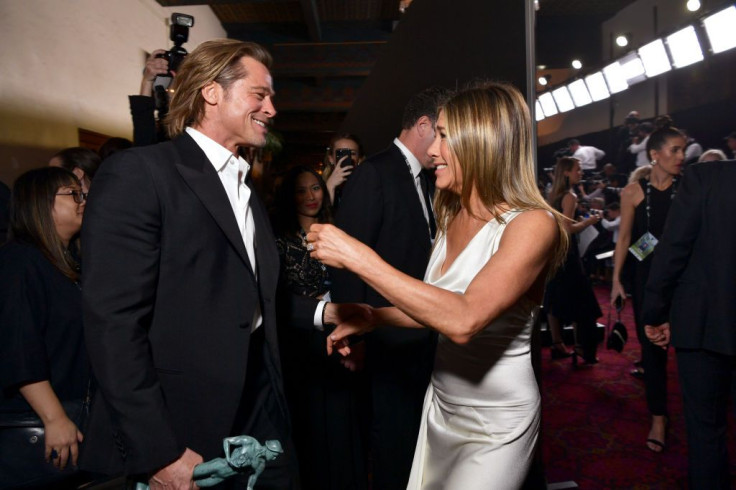 © Copyright IBTimes 2023. All rights reserved.
FOLLOW MORE IBT NEWS ON THE BELOW CHANNELS