Jennifer Aniston, Justin Theroux's Wedding Guest List: The Famous Celebrities That Arrived For The Surprise Party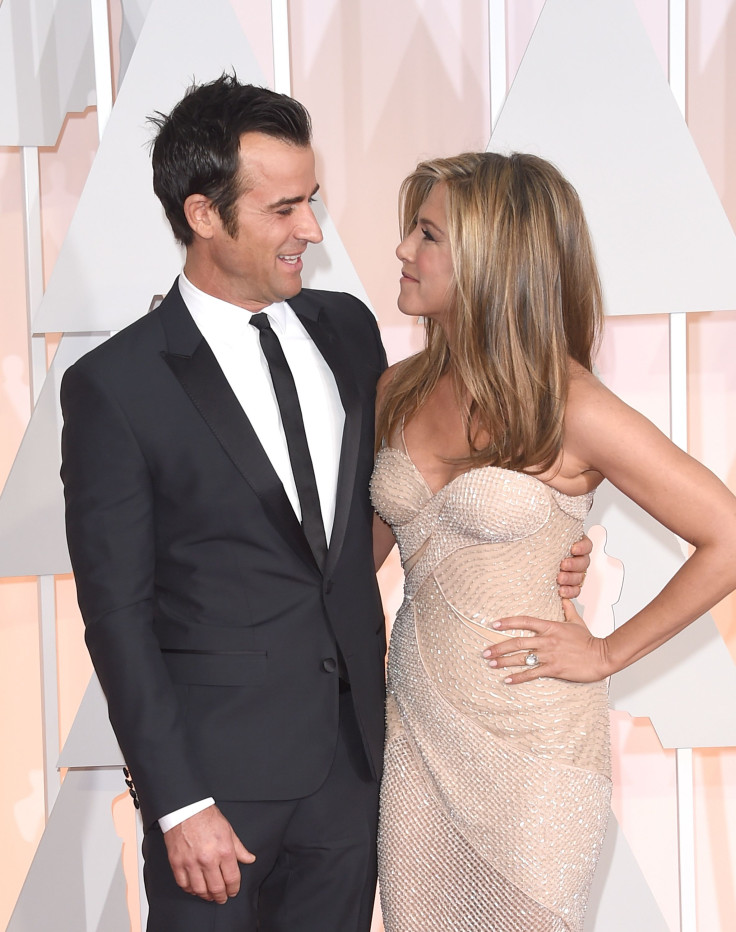 Surprise, they're married! After three years of being engaged, Jennifer Aniston and Justin Theroux had their wedding day on Wednesday, Aug. 5. The joyous occasion shocked fans of the couple … and even their party guests!
Although Aniston and Theroux have yet to comment on their nuptials, details about their wedding are leaking to the public. While fans will have to wait for pictures of Aniston in her white gown, it's clear how the couple managed to keep their wedding a secret -- they told everyone that it was a surprise party for Theroux.
"Guests were told it was a birthday party for Justin," a source told People magazine. "Jen and Justin wanted to surprise guests and guests were certainly surprised."
According to TMZ , a giant shed in the backyard of their Bel Air home helped hide some of the wedding arrangements. The building reportedly held all of the furniture and party supplies into the nuptials Wednesday afternoon. With some help from staff members, Aniston and Theroux's backyard was turned into an intimate venue for approximately 70 guests.
So, who were some of the famous faces in attendance? Aniston's "Friends" co-stars Courteney Cox and Lisa Kudrow were on hand for the festivities, along with funny gal BFF Chelsea Handler. Some other big Hollywood couples -- Emily Blunt and John Krasinksi, Ellen DeGeneres and Portia de Rossi, Lake Bell and Scott Campbell, Howard Stern and Beth Ostosky Stern, and Tobey Maguire and Jennifer Meyer -- also partied it up Wednesday night. Meanwhile, celebrities like comedian Whitney Cummings, late night talk show host Jimmy Kimmel, "The Gift" actor Jason Bateman, singer Sia, "Tomorrowland" actress Kathryn Hahn, "Almost Famous" actor Billy Crudup and photographer Terry Richardson were spotted celebrating Aniston and Theroux's big day.
© Copyright IBTimes 2023. All rights reserved.