Jennifer Aniston Not 'Desperate' For Oscars Date After Justin Theroux, Brad Pitt Divorces
Is Jennifer Aniston "desperate" for a hot date to the 2019 Oscars after her split from Justin Theroux and Brad Pitt? This is what Life & Style is claiming in their latest issue, but Gossip Cop has now debunked this outrageous report.
Life & Style recently put out a story with the headline, "Jen's Plea For A Plus-One." In it, the unreliable tabloid claimed that the "Friends" star is looking for some "eye-pleasing arm candy" to be her date to the 2019 Oscars and any of the afterparties happening following the show. Aniston reportedly refuses to attend the 91st Academy Awards solo and dreads "walking the red carpet alone," an unnamed source claimed in the report.
Theroux's ex-wife reportedly asked for help from close pals Courteney Cox, Jason Bateman and Jimmy Kimmel in finding a date for the Oscars. "Jen knows that whomever she chooses, the gossip will be relentless, but she's actually OK with that," the Life & Style so-called insider claimed. "Her reason is that if she goes alone, they'll still talk… so why not give them something to talk about!"
However, Gossip Cop has confirmed these claims to be completely made-up. A rep for Aniston told the outlet that there is no truth to these rumors and that the actress is not planning on attending the awards ceremony as of now. The spokesperson added that Aniston may decide to change her mind later and show up, but for now, the actress has chosen to skip the 2019 Oscars.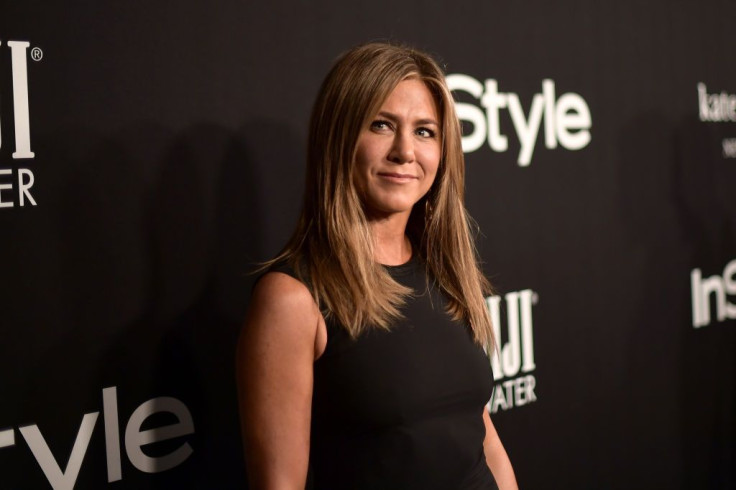 Aside from this, Aniston is unlikely to be "desperate" for a date because she's been living it up and enjoying being single. Entertainment Tonight previously reported that Aniston is now feeling "centered" because she isn't in a relationship and is still perfectly happy with her life.
Supporting this notion is People magazine's report that Aniston "isn't concerned about dating" after she and Theroux divorced.
Meanwhile, this isn't the first time that Life & Style has put out false stories about Aniston. In November, the tabloid claimed that Aniston went to Leonardo DiCaprio's 44th birthday bash in order to look for a new man. However, Gossip Cop also debunked this claim.
© Copyright IBTimes 2023. All rights reserved.