Jennifer Aniston Reportedly 'Admires' Meghan Markle, Wants To Meet In Canada, Source Claims
KEY POINTS
Jennifer Aniston admires Meghan Markle
Jennifer Aniston is planning to meet with Meghan Markle in Los Angeles
Meghan Markle is looking forward to meeting Jennifer Aniston
Jennifer Aniston is reportedly interested in meeting Meghan Markle when she heads to Canada in the summer.
According to Radar Online, the "Friends" star has a lot of admiration for the Duchess of Sussex, and she's also a huge fan of Prince Harry's wife on "Suits." As such, Aniston is interested in collaborating with Markle since they both have a background in the entertainment industry.
"They have a lot in common and a number of mutual friends including the Clooneys, and there have already been some friendly exchanges between them," a source said.
The insider was also quoted as saying that Markle is looking forward to her get together with Aniston. The two A-listers would have tons of opportunities to hang out in Los Angeles.
However, it is best to take the claims of the tabloid with a grain of salt. The rumors about Aniston wanting to reach out to Markle probably started after reports swirled that the Duke and Duchess of Sussex are thinking about moving to the United States this summer.
A source told E! News that the royal couple has started looking for homes online, and they are also in the process of interviewing security teams.
"They are getting their ducks in a row and seeing if it's logistically possible. They've reached out to people in L.A. and would like to assemble a team of locals," a source said.
However, Prince Harry and Markle's move to Los Angeles has nothing to do with Aniston. In fact, "The Morning Show" star has never talked about the royal couple so it is unclear if she's really interested in meeting the "Suits" alum.
Meanwhile, Aniston also made headlines this week after she was linked to Brad Pitt. Woman's Day claimed that the former couple would reunite at Aniston's 51st birthday because Pitt is planning a surprise for her. However, only time will tell if this is indeed true.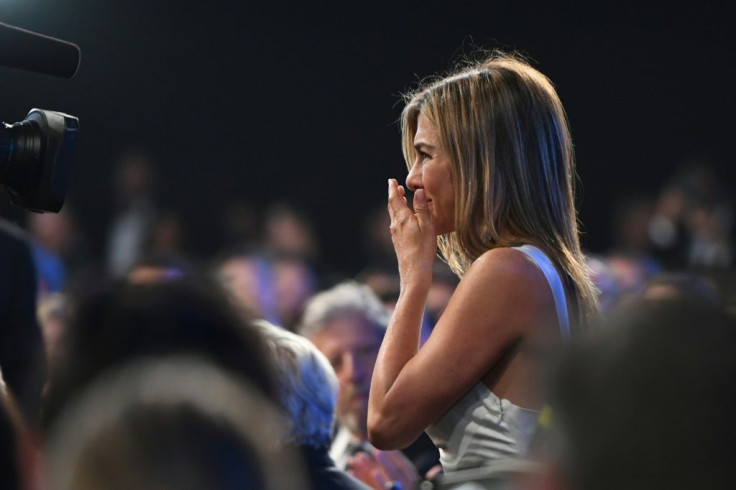 © Copyright IBTimes 2023. All rights reserved.