Jennifer Aniston Stunning In T-Shirt, Denim Amid Claims Her Life Is 'Ruined'
Jennifer Aniston looked stunning in her white T-shirt and denim jeans amid claims that her life is ruined.
The "Friends" alum was spotted on her way home after a night at The San Vicente Bungalows in West Hollywood on Friday. Aniston looked chic and stunning in her simple white shirt and light-wash denim jeans.
The actress paired her get-up with towering nude heels and accessorized with an array of gold jewelry and black-rimmed glasses. The blonde beauty kept her locks into a sleek, straight style. She was photographed smiling as she approached the waiting car.
The sighting came about the same time an insider claimed that Aniston's life has been ruined after she was dragged into the court case involving Carmel Musgrove's death that occurred during her honeymoon party with ex Justin Theroux at Bora Bora in 2015. A source said that the 50-year-old star has been struggling with the idea of taking the stand in court.
"Jen's riddled with anxiety and is in a state of panic over having to testify as a witness," the insider said.
"She's barely sleeping or eating as she works herself up into a paranoid state and fears things could potentially spiral if the jury or the judge isn't satisfied with her testimony."
Musgrove was last seen at Aniston and Theroux's party. Two days later, her nude dead body was found floating in the water. Based on the autopsy, she died from a combination of drowning and effects of drug and alcohol in her system.
Last week, Aniston was also spotted looking gorgeous in her white jumpsuit with capri pants style bottoms while walking in West Hollywood. She was also wearing a pair of black and white braided velcro slip-on sandals, a brown stetson hat and clear framed sunglasses.
The "Murder Mystery" star faked a phone call to avoid being recognized and questioned about her status with her ex-husband Brad Pitt. Aniston's screensaver was visible on her iPhone screen, so she was not in an actual phone call. An insider just claimed that there was no bad blood between Pitt and Aniston and they still talk occasionally.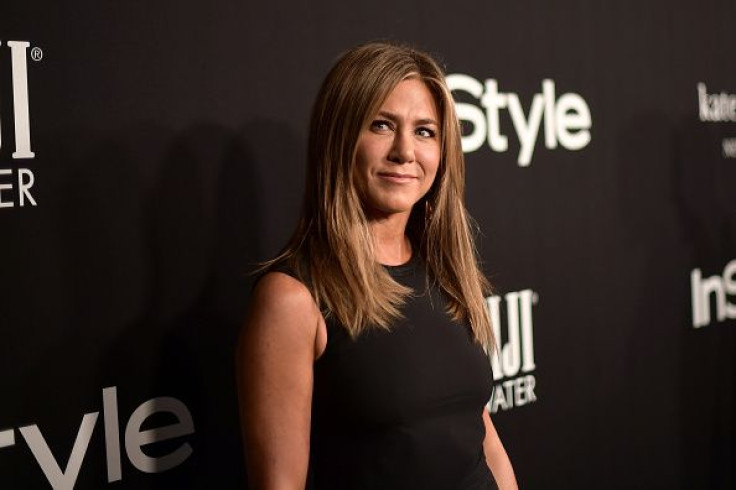 © Copyright IBTimes 2023. All rights reserved.