Jennifer Garner, Ben Affleck Attend Church, Celebrate Daughter's Birthday After 'Tense' Conversation
Jennifer Garner and Ben Affleck reunited after a tense conversation.
Last Friday, the "Peppermint" star and the "Batman v Superman" actor were photographed having a heated argument outside Garner's home. On Saturday, Garner was spotted driving her ex-husband to a remote hotel near Santa Barbara.
On Sunday, the exes put on a united front and attended church together. According to Daily Mail, Affleck and Garner arrived in the same car for the Pacific Palisades service with two of their three children and Affleck's mom Christine Anne Boldt.
Garner was photographed smiling and looking stunning in her chic cream sweater with sleeves rolled up. She tucked her top into her maxi gray skirt and paired her get-up with tan colored pumps. She was carrying a tray of home-made goods for the service.
Meanwhile, Affleck sported a black sweatshirt, pants and gray shoes. He was seated beside Garner in the passenger's seat as they drove their way to church.
The publication noted that it was Violet's birthday. Violet and her younger brother Samuel, 7, were seen on the said outing. However, Seraphina, 10, was noticeably missing.
Affleck and Garner separated in 2015. However, they remain amicable as they co-parent their three children. The celebrity parents always make it a point to celebrate important occasions as a family. They were even seen together a day before Thanksgiving.
Affleck and Garner were photographed with their three kids and Boldt. Based on the snaps, they visited the cinema, but it remains unknown what movie they watched.
In 2017, Garner also revealed that they spent Thanksgiving together. A day before the holiday, the "Miracles from Heaven" actress said that Affleck and Boldt would be visiting her and the kids at home.
"Ben's mom, Chris [Boldt], will be in town and she and Ben will take the kids and I'll have crafts set up and I'll have T-Ball, soccer, I'll have anything set up," Garner told Entertainment Tonight.
"If they will play with the kids and just let me cook, it is heaven for me. I will make homemade bread, I'll make stuffing, I'll make a turkey, I'll make gravy, I'll make sweet potato pudding, I'll make pies. Just let me have that day in the kitchen."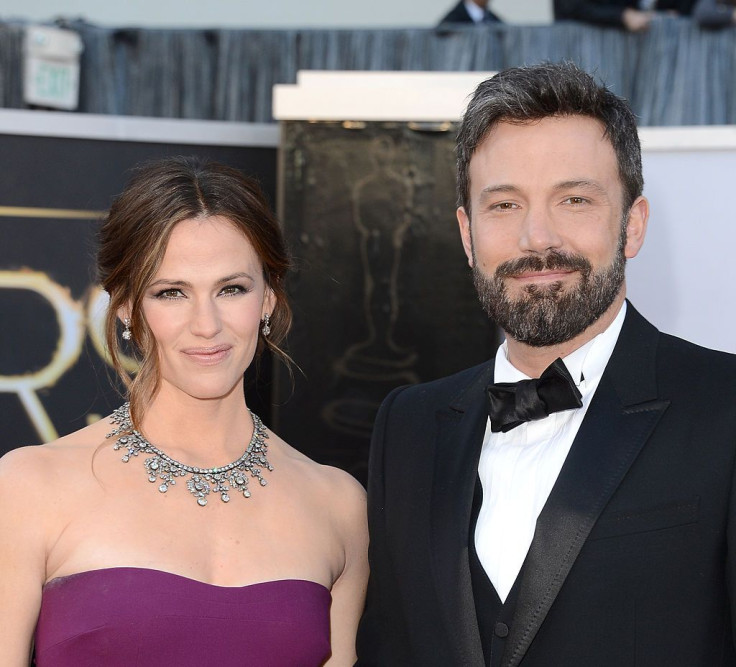 © Copyright IBTimes 2023. All rights reserved.