Jennifer Garner Reveals Reason Why She Joined Instagram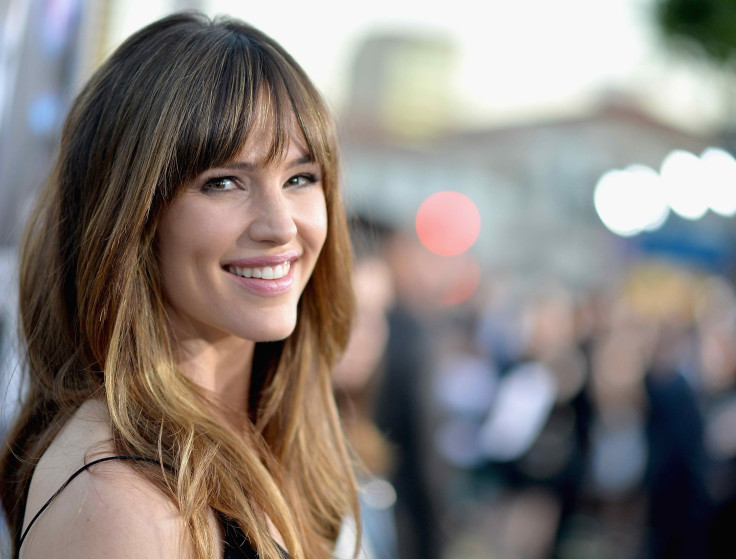 It took years before Jennifer Garner got Instagram, and the "The Tribe of Palos Verdes" star recently revealed what prompted her to join the social media site.
Over the weekend, Ben Affleck's ex attended the Hamptons International Film Festival where she talked about Instagram. Garner just recently joined the photo-sharing platform, and the mom-of-three confessed that "Insta-stalking" led her to sign up.
"First of all I started Insta-stalking people, mostly ballerinas," Garner told E! News. "But I've so enjoyed watching dancers that I admire from afar and feeling like I get a little insight into their lives and so it just seemed like, 'OK that makes more sense to me.' I don't have to go any deeper than I wanna go, I can kind of be in charge of it. So we're having fun with it. It's just my house!"
The "Daredevil" star joined Instagram in September. For her first post, Garner first shared a clip with the message: "I am officially on Instagram! So, please follow me because isn't that how this works..."
Since her first post, Garner has been actively using her account to promote her advocacies and share inspiration. For instance, Garner shared her encounter with the kids who were affected by Hurricane Harvey after she flew to Houston to meet the children and participate in distributing relief goods.
"Today I was inspired by the huge hearts in Texas," Garner wrote on Instagram. "There is a generosity of spirit that gets lost in political rhetoric, but-- people come together in a time of crisis. You know what's beautiful? Children look for light."
Just recently, Garner also took to Instagram to thank her elementary teacher on the World Teacher's Day. "Today is a day to reach out and thank the special teachers in your life for helping you to become…YOU. Thank you, Mom McCann-- your care and extra attention changed my life and I am sure I am one of a hundred former students who would say the same. Have a beautiful day!" the "Miracles from Heaven" star wrote.
In addition, Garner also sent good vibes when she shared a hilarious clip of herself getting emotional over "Hamilton" while talking to someone on the phone in her car. "Throwback Thursday-- that time I had dental anesthesia...laughing gas + novocaine + Hamilton = you're welcome. #TBT @hamiltonmusical," she wrote.
Are you happy that Garner has decided to join Instagram? Drop a comment below.
© Copyright IBTimes 2023. All rights reserved.