Jennifer Garner's Pals Clap Back At Ben Affleck Over Marriage Remarks: 'It's Disgusting'
KEY POINTS
Jennifer Garner and Ben Affleck's pal said she has been picking him up time and time again
The source added that it's disgusting that he seemingly blamed their marriage for his drinking problem
Another well-placed source said those who know addict behavior will know Affleck's comments were untrue
Jennifer Garner and Ben Affleck's pals weren't pleased with the latter's recent statements about their marriage.
The "Justice League" actor, 49, recently appeared on SiriusXM's "The Howard Stern Show" wherein he talked about his 13-year marriage with Garner. During the interview, Affleck said that he felt trapped in the marriage because of their kids. He added that he would probably still be drinking if he was still with the 49-year-old actress.
Affleck's statement raised eyebrows and many of their pals reacted. Those who know both rallied to support the "Yes Day" star by slamming Affleck.
"It's disgusting," one industry insider who knows the couple well told Page Six. "Jen has been the only one picking him up time and time again when he's done horrible things — fallen off the wagon or worse."
The insider continued, "Jen stood by him because she loves him. This is the mother of his children."
Another well-placed source also disapproved of what Affleck said about his marriage.
"Anyone who knows addict behavior knows how untrue those comments could be for any addict, but particularly Ben. It's one of the first tenets of AA not to place blame for your disease," the anonymous tipster said.
Several netizens also slammed Affleck on Twitter for the same reasons. They were not impressed by how he seemingly blamed his marriage to Garner for his drinking problems.
"Do me a favour, grab Ben Affleck a [sic] kindly throw him under a bus. Has Jennifer Garner not suffered enough with his appalling behaviour? She has shown nothing but dignity while he has behaved like a horny teenager," one wrote on Twitter.
"Free PR lesson for Ben Affleck: I drank because I was unhappy. End the sentence RIGHT THERE," another netizen tweeted. "Don't mention your ex-wife, mother of your children, and a general ray of sunshine Jennifer Garner. Because SHE IS NOT WHY YOU DRANK, YOU INSUFFERABLE A--BAG."
Meanwhile, some also defended Affleck. For them, he didn't really shade his ex-wife.
"He did not give an interview about her. The tabloids, as usual, pulled one very small snippet and made it sound like he was blaming her. He was not," one person wrote.
"I don't think he blamed her. It had more to do with his emotional state," another added.
Garner was spotted in Santa Monica, California, Wednesday, a day after Affleck's interview. She was in good spirits while strolling with two of her children with Affleck, daughter Seraphina, 12, and son Samuel, 9. The exes also share 16-year-old daughter, Violet.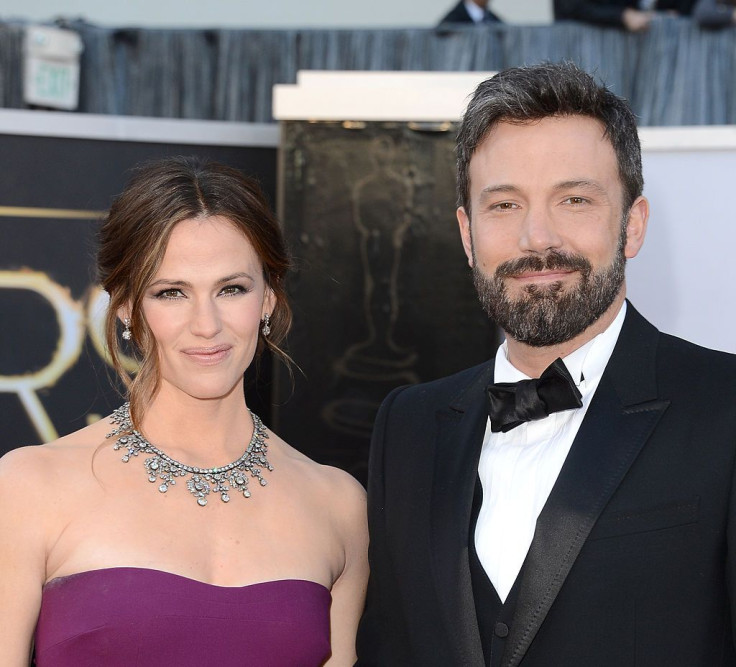 © Copyright IBTimes 2023. All rights reserved.