Jennifer Lawrence: 'Hunger Games' Actress Says 'Screw PETA' Over Squirrel Skinning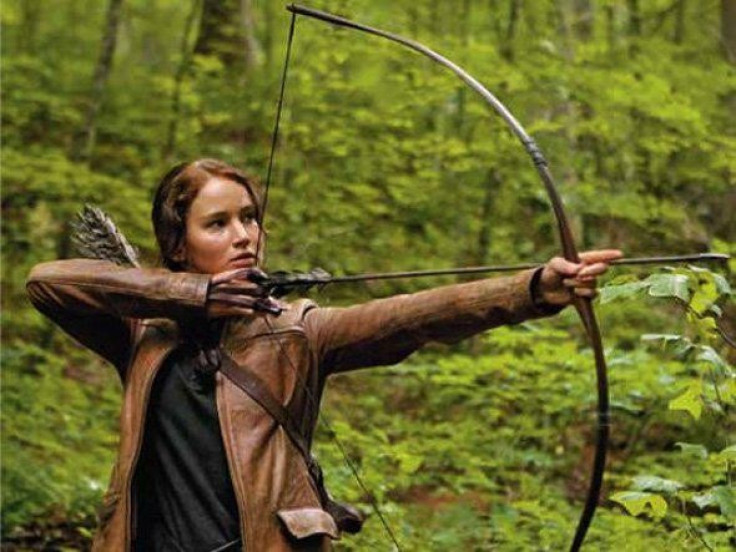 The Hunger Games actress, Jennifer Lawrence is everyone's it girl, everyone's except animal rights organization PETA. Lawrence, who was just named the coolest chick in Hollywood, by Rolling Stone, might want to rethink her title after commenting to the magazine Screw PETA.
Before taking over magazine covers for her role in The Hunger Games, the actress starred in the 2010 film, Winter's Bone. To prepare for the movie the actress reportedly spent a month in Missouri learning how to shoot rifles and chop wood with a rural family. During the film Lawrence had a scene where she skins a squirrel.
Rolling Stone asked her to reflect on her squirrel skinning days, in which Lawrence replied, I should say it wasn't real, for PETA. But screw PETA.
Unfortunately for the actress the comment did not go unnoticed by PETA. Ingrid Newkirk, President of PETA, told Gothamist that, She's young and the plight of animals somehow hasn't yet touched her heart. As Henry David Thoreau said, 'The squirrel you kill in jest, dies in earnest.' We are told that this squirrel was hit by a car, but when people kill animals, it is the animals who are 'screwed,' not PETA, and one day I hope she will try to make up for any pain she might cause any animal who did nothing but try to eke out a humble existence in nature.
While PETA may not be happy with Lawrence's opinion, Petersen's Hunting magazine is. The magazine writes that Jennifer Lawrence is apparently as cool in real life as she is playing Katniss, a bow hunting super bad*** survivor girl in the blockbuster movie.
Petersen's Hunting magazine even extends an offer to the actress. If she's serious about the shotgun, our editors would probably extend a warm and permanent invitation to Ms. Lawrence to join us in the duck blind anytime, the reporter says in response to another comment from her Rolling Stone interview in which she says her next purchase is a house, a big dog, and a shotgun.
© Copyright IBTimes 2023. All rights reserved.