Jennifer Lawrence Sex Tape Survey: Actress Voted Most-Wanted Celebrity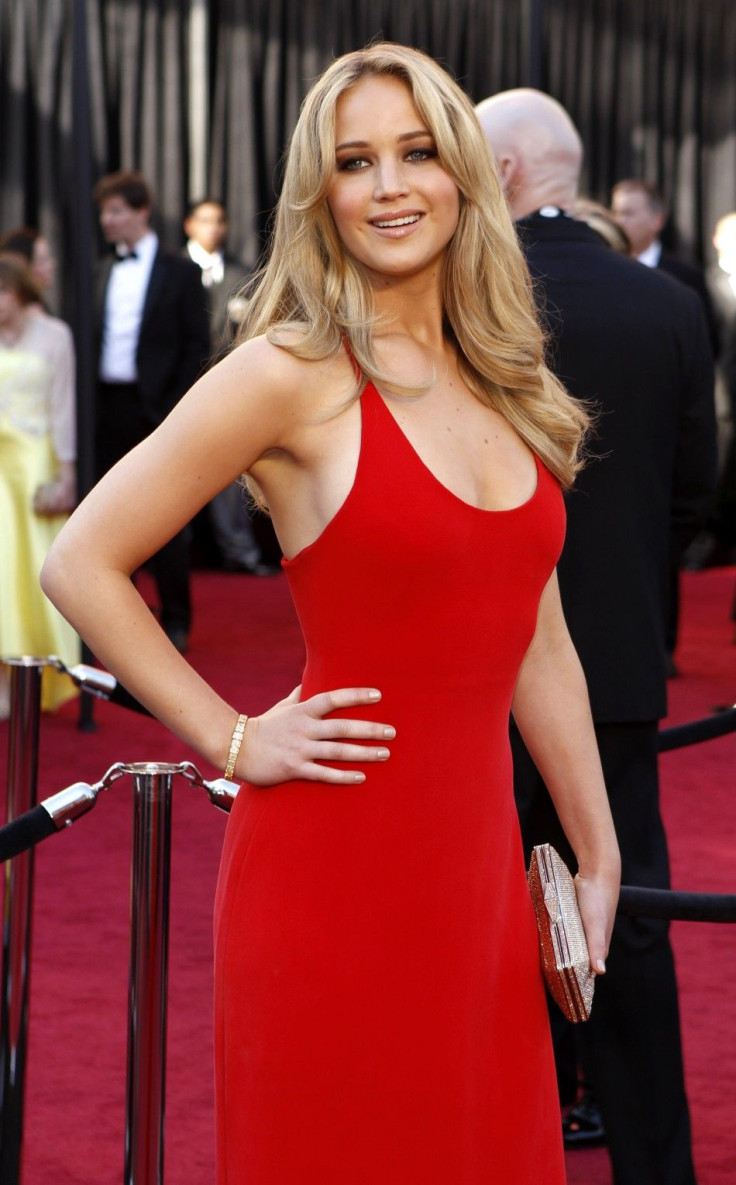 Actress Jennifer Lawrence may have just won the Oscar for her role in the dramedy "Silver Linings Playboy," but porn-watching fans of the 22-year-old star apparently want to see her take on a different genre.
According to a "Sex Tracker" survey compiled by adult industry giant Vivid Entertainment and XCritic.com, Lawrence topped the poll as the celebrity porn consumers most want to see in a sex tape, E! News reported Wednesday.
The "Hunger Games" star raked in 22 percent of the votes. Fellow 2013 Oscar winner, Anne Hathaway, received 17 percent. "Friends" alumnus Jennifer Aniston was in third with 15 percent.
"Porn companies and adult media are watching these surveys very closely, and so your opinion is actively impacting the porn you watch," said the report.
Other female celebrities nominated include Miley Cyrus and Lindsay Lohan, but results show Lawrence beat both stars by a wide margin.
Further results from the survey showed that 55 percent of those who voted admit to following or interacting with their favorite celebrities online. Over 60 percent said they would buy an adult movie if a celebrity starred in it.
Lawrence admitted during a 2012 interview with Glamour magazine that she isn't opposed to stripping down for a role.
"So far, I haven't found a film I'd love to be naked in, but I certainly never look at an actress naked in a movie and judge her," said Lawrence. "It's a human body, which is a beautiful things, right? So stay tuned," she said.
In 2010, while promoting her first Oscar nomination for "Winter's Bone," Lawrence told Esquire magazine that she isn't a feminist and would flaunt her sexuality if it meant saving her acting career.
"… Yes, I love women, but I'm also an actor and if my career is suffering because of something I'm going to fix it," said Lawrence.
Unfortunately for fans who voted for the actress, it doesn't appear Lawrence's career will be suffering anytime soon. The star is currently filming an untitled feature with her "Silver Linings" director David O. Russell and co-star Bradley Cooper. The sequel to "The Hunger Games," "Catching Fire," is set to premiere in November.
© Copyright IBTimes 2023. All rights reserved.