Jennifer Lawrence Shows Off Diamond Engagement Ring From Fiancé Cooke Maroney
Jennifer Lawrence made her first public appearance after her engagement to Cooke Maroney. She attended the Dior fall 2019 fashion show in Paris, where she showed off her engagement ring. Pictures of the ring have surfaced online before, but this is the first time that high-resolution images clearly show what the ring looks like.
Lawrence got engaged to Maroney earlier this month. The two celebrities have been very private about the engagement, and it is only now that the fans are getting to see high resolution pictures of her ring.
Pictures from the Dior fall 2019 fashion show in Paris posted on Elle show Lawrence in a grey mini dress with three-quarter sleeves and a black belt with a golden buckle. Photographers were able to zoom in on the ring, showing the emerald-shaped diamond in a white gold or platinum solitaire setting.
Diamond experts who have just examined the photographs of the engagement ring estimate it to be 4-5 carat. The cost estimation of the ring ranges from $60,000 to $200,000, with most of the experts suggesting the cost is $200,000.
The centre diamond on Lawrence's ring is rather large, and according to experts, a natural diamond of this size is rare to find these days. Because of this reason the ring is expected to remain valuable even in the future.
A gem expert told Page Six that fancy cut diamonds, especially the emerald cut like the one on Lawrence's ring, is popular among the celebrities these days. Typically a diamond is cut in a round shape, and any non-round cut is called a fancy cut. Karlie Kloss, Katherine Schwarzenegger and Lea Michele are some of the celebrities who have diamonds with a fancy cut.
Lawrence was also spotted recently at the Dior headquarters sporting a French girl look, Vogue reported. The actress has tried the French look before. She was seen in casual attire, walking down the streets of Paris with Maroney back in August last year. Her look was praised at that time as well.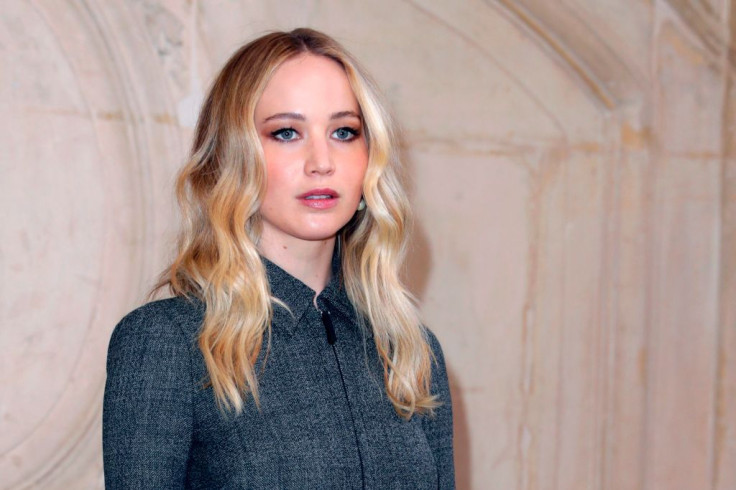 © Copyright IBTimes 2023. All rights reserved.