Jennifer Lopez Criticized On Twitter For Stripping Naked For Cover Art: 'Not Necessary'
KEY POINTS
Jennifer Lopez posed naked for the cover art of her single "In The Morning"
Some netizens praised Lopez's body because she still looks so good at 51
Many Twitter users also questioned Lopez's decision to show too much skin
Jennifer Lopez bared it all for the cover art of her new single that she will be dropping on Friday, but some Twitter users didn't think it was necessary at all.
The 51-year-old performer went naked for the cover of her new single "In The Morning." Lopez showed off her toned abs, legs and arms in the picture and positioned herself in a certain way to cover her modestly.
"Surprise! Here's the official cover art for #InTheMorning Single drops Friday @mertalas & @macpiggott," she wrote in the caption.
However, some netizens disapproved of Lopez's decision to flaunt her body for the cover of her single because for them, it was not necessary anymore. The "On the Floor" hitmaker has already established her career and doesn't need to show too much skin to get attention.
"Beautiful woman but at this point in her well established career, seems a little 'thirsty'. Just my opinion," one commented on Lopez's tweet.
"It's not necessary to be naked when u got great vocals. Why do these Hispanic women need to flaunt their skin in this industry. I am so embarrassed for my Latin heritage," another wrote.
"This is trashy to say the least," a third netizen added.
"Dear god you are so desperate. Congrats on great body though," a different user wrote.
"Why is she doing this? She's definitely doesn't need to," another netizen commented.
Another user agreed that Lopez didn't have to strip naked for her song. The same netizen urged Lopez to just keep her body for Alex Rodriguez and not for the entire world to see.
Meanwhile, many also defended Lopez. One claimed that many artists did it already, including Beyonce, Mariah Carey and Lady Gaga.
"For the critics...it's simple HER BODY,HER CHOICE there is nothing wrong with loving the skin (or shape) your [sic] in,regardless of how old she is or weather [sic] established or not this is her choice to do it,I wish people would stop over analyzing everything and just enjoy life," one commented.
Some also praised Lopez for being bold. Another gave Lopez a thumbs up for being comfortable with her body despite her age.
"Oh is this the album cover...love it Jennifer! Your bold! Good for you! Xoxo," another fan wrote.
"Honestly, surprised to see the negative comments. She looks dang good. And just bc your [sic] older doesn't mean you have to be dowdy and boring. Work it honey and represent older ladies who look better than 20 year olds!!" @LizGJ83 commented.
"51 F---ING YEARS OLD AND PERFECT!!! Masterpiece!!" Daniel Newman added.
In another clip Lopez shared on Instagram, she said beauty is about being "limitless" and it has no expiration date. It's about being powerful and realizing one's value, she noted.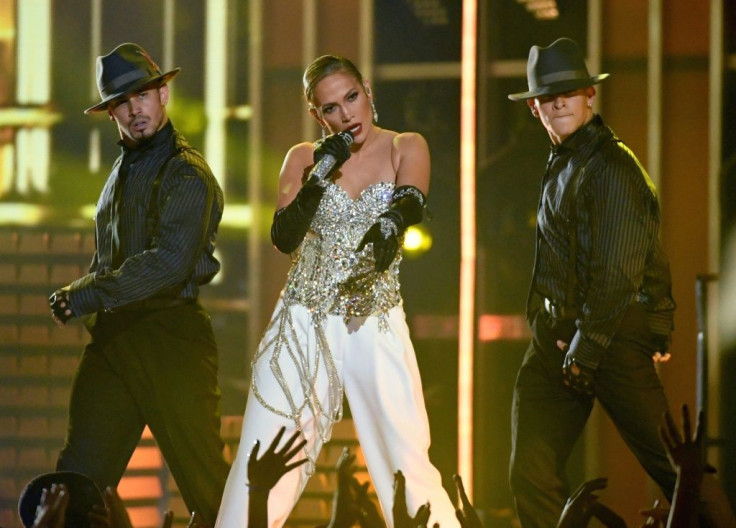 © Copyright IBTimes 2023. All rights reserved.