Jennifer Lopez Talks About Marrying Alex Rodriguez After Canceling Wedding: 'There's No Rush'
KEY POINTS
Jennifer Lopez and Alex Rodriguez discussed if they still want to get married after canceling their wedding
The two were previously married to other people, so they thought about the importance of marriage
JLo and A-Rod still believe marriage is important, but they are in no rush to tie the knot
Jennifer Lopez and Alex Rodriguez still want to get married, but they are not in a rush to exchange "I dos."
The "On the Floor" singer spoke with Andy Cohen on SiriusXM's "Radio Andy" and she opened up about her wedding plans. Lopez, 51, admitted that it came to a point when she and Rodriguez asked themselves if they still want to get married after their wedding got canceled due to the pandemic. She shared that they almost considered not getting married at all.
"We've talked about that for sure. I mean, at our age, we've both been married before, it's like, do we get married? Do we not? What does it mean for us?" Lopez said.
"It was really sad because we were supposed to get married in June and we had planned it all. So in March or April, we're looking down the pipe and we're going, 'This is maybe not going to happen.' Italy's the worst place in the world. And we were going to get married in Italy. It was, yeah, it was like, I was like, 'OK, we got to cancel everything.'"
Following their introspections, Lopez and Rodriguez realized that marriage is still important to them. So, they will still push through with their wedding when the time is right and when it is safe for everyone to host and attend celebrations. At present, the couple is in no rush to tie the knot.
"But the same thing with like the Goldie thing and Kurt, you think, 'Do you have to, should we?' It just kind of gave us a moment to pause and think about it," Lopez continued. "And I think it's something that maybe is still important to us, but there's no rush, you know, there's no rush. It'll happen when it happens."
Lopez and Rodriguez were supposed to tie the knot back in June. However, they were forced to cancel their big day in Italy because the country was the epicenter of the pandemic.
In April, Rodriguez also gave a statement about their wedding plans. The former baseball shortstop said "everything is fluid" and they were waiting "where the world takes us."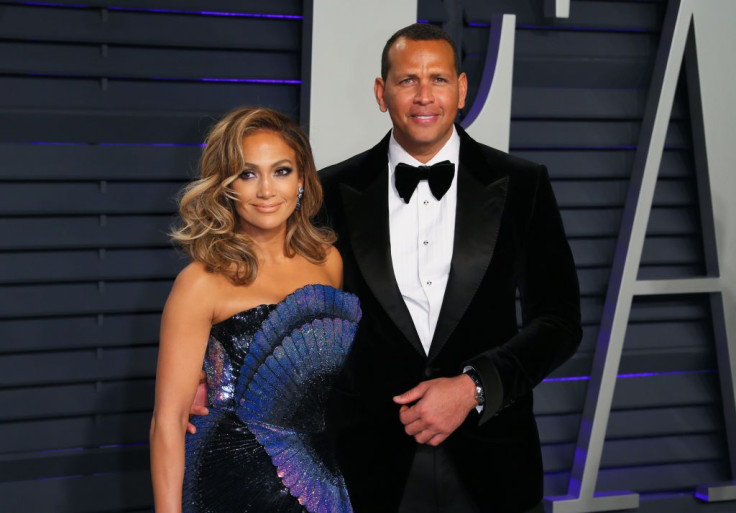 © Copyright IBTimes 2023. All rights reserved.