Jeremy Renner, Chris Evans Apologize For Black Widow Comments After 'Avengers: Age Of Ultron' Interview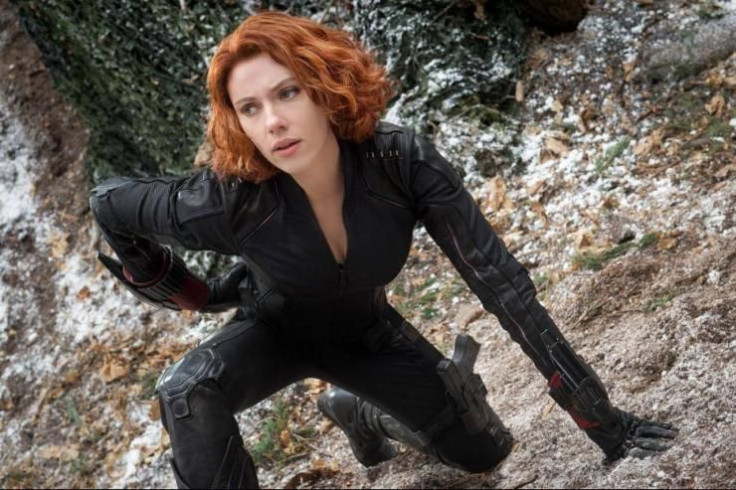 "Avengers: Age of Ultron" stars Jeremy Renner and Chris Evans apologized after they made offensive comments about the character Black Widow. The actors were being interviewed by Digital Spy when they were asked what they thought about the comic book heroine (played by Scarlett Johansson) being with Bruce Banner (aka the Hulk). Many fans were upset with their responses. Even though their answers were meant as a joke, each actor apologized, via ComicBook.com.
Evans said: "Yesterday we were asked about the rumors that Black Widow wanted to be in a relationship with both Hawkeye and Captain America. We answered in a very juvenile and offensive way that rightfully angered some fans. I regret it and sincerely apologize."
Renner added: "I am sorry that this tasteless joke about a fictional character offended anyone. It was not meant to be serious in any way. Just poking fun during an exhausting and tedious press tour."
Some fans perceived Evans' apology as sincere, but others were not pleased with Renner's statement. Many felt it was insincere and more of an explanation than a mea culpa. Some of their reactions are posted below:
Though Renner and Evans' misogynistic comments went viral Wednesday, the "Avengers: Age of Ultron" cast recently spoke about the importance of female heroes in Marvel. "Joss was really interested in creating another female character that was strong," Scarlet Witch actress Elizabeth Olsen said about director Joss Whedon. "Through Scarlet Witch and Black Widow, we're broadening the world."
The film will hit theaters nationwide May 1.
Follow me on Twitter @mariamzzarella
© Copyright IBTimes 2023. All rights reserved.