Jessa Duggar Tells The Truth About Motherhood, Shares Messy House Photos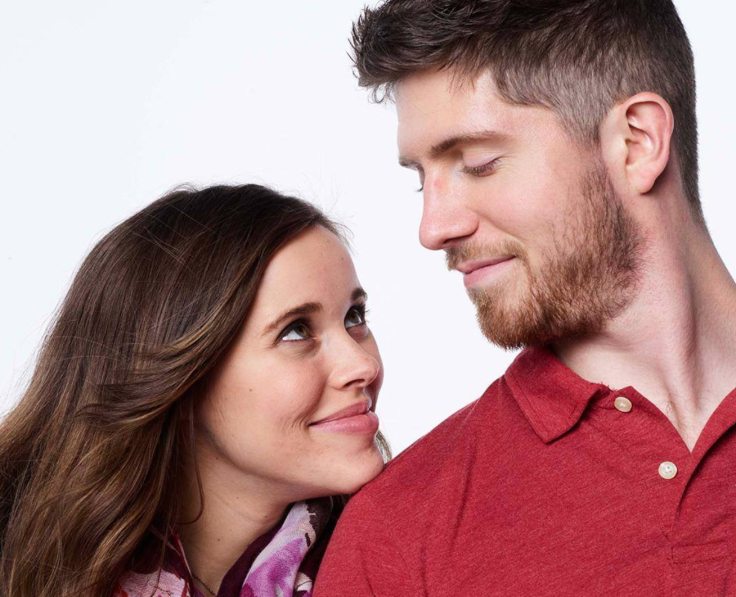 Jessa Seewald wants her fans to know that motherhood is hard work. The "Counting On" star and mother of two opened up about her life to her Facebook followers this week, sharing photos of her unkempt home and talking about taking the time to enjoy moments with your children.
"This is real life, y'all. Check out these pics of my house today in all its shining glory," Jessa started her post which showed several photos of her home including large piles of unfolded laundry on a bed, dirty countertops, stained bed sheets, slimy mirrors, piles of dirty diapers on a dresser and a sink full of dishes.
In the caption, Jessa explained each photo and celebrated the joys of motherhood. "[Six plus] loads of laundry piled on the guest bed, can we just take a moment to celebrate the fact that it's CLEAN laundry," she quipped.
She went on to state she hasn't dusted in "at least six months," has been sleeping next to her youngest son Henry's spit up on the side of her bed for "who knows how many nights" and hasn't had a chance to clean splatters off of her kitchen cooktop in "a few months."
"There's a never ending to-do list. Some of these things tasks have been accomplished today, others haven't ... Some of y'all may be thinking, 'C'mon now, it only takes a few min to dust or wipe down a mirror,' I know, it is so."
She continued, "My reminder today has been that the same is true of the needs of the little people in our lives. I might think, 'I don't have time right now.' But it only takes a few min... here and there. A few mins here, spent cuddling a fussy baby. A few mins there, singing lullabies as a toddler drifts off to sleep. Five mins here, to read a book. Ten min there, engaging in imaginative play. Not trying to pit a clean house against interaction with kids-- sometimes both are possible, tho often they do seem in opposition to one another. Just remember, whatever projects are pulling at your time and attention today, don't forget to make time for the people around you. These are the memories that will last forever."
The post, which has over 20K thumbs up on Facebook, has resulted in numerous positive comments for the mother of two boys, many praising her for sharing the truth about being a mom.
"The media always portrays your family to have this picture perfect life, and I love how you show us that its not always like that you are a young mother just like the rest of us who is just trying to keep her family happy," read one top-voted comment.
"So, glad I'm not the only one. Some days I feel like I'm drowning in house work but, I know that my babies will be babies today and adults tomorrow. So, I will play, hold, snuggle, or cuddle cause one day I'll have an empty house that will have my undivided attention," wrote another fan.
Not everyone commended Jessa for putting her chores aside for some family time, however. Some top-voted comments scold her for letting her house get dirty. "The sheets, stove, and diapers are disgusting. Your husband [Ben Seewald] doesn't work a full time job. You've got tons of family nearby that could help you. You should really clean it up," reads one popular comment.
"The amount of time she spent taking these pics and writing the post she could have at least taken out those diapers and wiped off that end table," reads another.
Duggar fans can following the family on Monday nights at 9 p.m. EDT on TLC's "Counting On."
© Copyright IBTimes 2023. All rights reserved.